Patrick Long Returns to Truspeed For Round 3 Of Pirelli World Challenge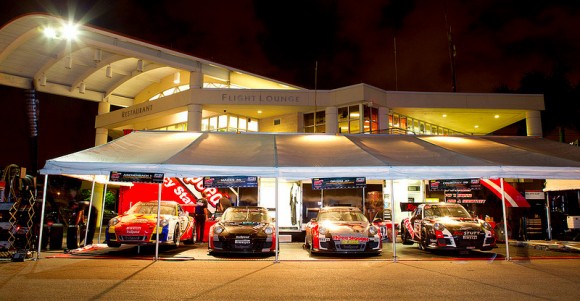 TruSpeed Motorsports will kick off a packed racing weekend this Thursday at Miller Motorsports Park outside Salt Lake City, UT, when it runs eight cars in three series at the same venue. Headlining TruSpeed's adventure in Utah's high desert is the return of 2011 Pirelli World Challenge Champion Patrick Long, who will take Lawson Aschenbach's place in the #1 PrivacyStar / Entrust Porsche 911 GT3 at round four of the 2012 championship.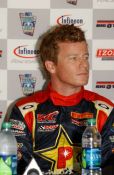 Long, who stormed the 2011 season with four wins and four pole positions, claimed his first Pirelli World Challenge championship despite missing one round due to a scheduling conflict – at Miller Motorsports Park, as it happens. He returns to conclude some unfinished business, and is excited to get back behind the wheel of a World Challenge-spec car.
He said, "I'm thrilled to be continuing my relationship with TruSpeed, and to return on a weekend to fill in for Lawson. Miller is a very unique track, but it's been good to me in general. Rob Morgan and Tyler Tadevic have put a ton of effort into building the team into a serious contender, and it's been awesome to watch as they've had good pace and early success this year."
Long, who will substitute for Lawson Aschenbach during a scheduling conflict, will nonetheless carry Aschenbach's 44lbs. of "success ballast," a handicap he's well acquainted with in the series, having clinched his 2011 championship with an extra 200lbs. onboard last year. 
TruSpeed regular Justin Marks will race in the #46 GoPro / MMX Porsche this weekend, and will seek to build on strong results from Long Beach on the season's first proper road course. He and Long will be joined by Utah native and 16-year old racing phenom Madison Snow, who himself will pull double racing duty this weekend, as he drives in both the Pirelli World Challenge and IMSA GT3 Challenge at his home track. Snow will drive the #47 TruSpeed Porsche GT3 Cup in the World Challenge event.
Source: Truspeed