One Lucky PCA Member Will Have The Christmas Of A Lifetime!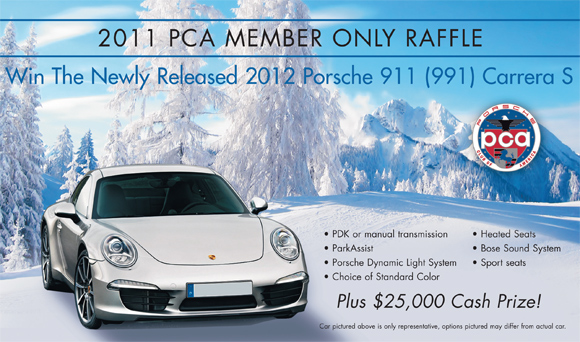 Here is your chance to win a beautiful brand-new 991 series Carrera S just in time for the holidays! 
The Porsche Club of America has announced a new raffle for a 2012 Porsche 911 Carrera S PLUS a $25,000 Cash prize. The raffle is limited to PCA members only, so if your not currently a member, we suggest you join PCA! The winner will be announced December 23, 2011 – just in time for Christmas! Tickets are $50 each and the entry deadline is Dec.9, 2011. 
Get more information here: http://www.pca.org/
Source: PCA