One Less Porsche 959?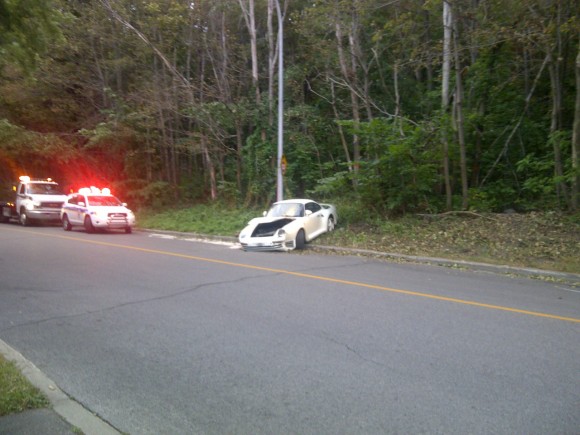 A recent post in a Canadian racing forum shows pictures of a Porsche 959 that has suffered some damage on the roads of Montreal. Not sure wheather this one is repairable, but one way or the other it's a sad scene.
The Porsche 959 was manufactured by Porsche from 1986 to 1989, first as a Group B rally car and later as a legal production car. It was the supercar of the 1980′s and boasted a top speed of 195 mph, with the sport model capable of reaching 197 mph. Production ended in 1988. In total, 337 cars were built, including 37 prototypes and preproduction models.
The 959 was not street legal in the United States prior to 1999 when the "Show and Display" law was passed, although an unknown number were imported via the "grey market" during the late 1980s as show pieces.
During the model's development Porsche refused to provide the United States Department of Transportation with the four 959s they required for crash testing, and the car was never certified by the National Highway Traffic Safety Administration for street use in the U.S.
VIA: Montreal Racing.com