New Porsche HQ Making Little Progress to Date
As near as makes no difference to a year ago, Porsche announced that they would officially be moving their North American Headquarters from Sandy Springs, GA just north of Atlanta to Hapeville, GA just south of Atlanta right next to the Hartsfield-Jackson airport.
The announcement was made official on Thursday, May 12th, 2011.  The campus will grow from their current 2.5 floors of an office building to a full 150,000 square foot office tower, a business center, a Porsche Classic vintage restoration shop, a find dining restaurant, and most importantly, a 1.6 mile test course.  Being directly adjacent to the airport will provide an excellent entry point for fly-and-buy clients hoping to pick up their cars from the North American headquarters.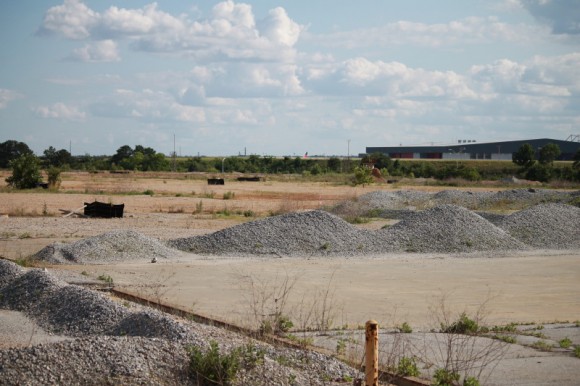 Georgia Governor Nathan Deal said " Detroit is getting a little bit jealous.  We are becoming very rapidly the state that is [...] the automotive capitol of the U.S."   Porsche's state incentives include $1.75 million in job tax credits and $848,500 in grants and road infrastructure improvements.
The facility is planned to be built on the former Ford/Mercury Taurus and Sable assembly plant.  The land has been vacant for several years, now, and as you can see, remains fairly so.  With a planned launch date sometime next year, I would have imagined Porsche to have started building by now, especially considering their lofty goals for the facility.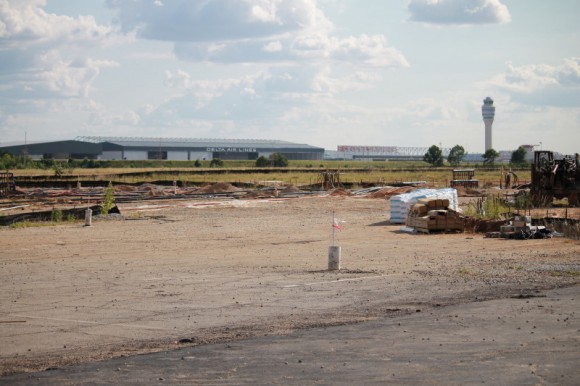 The pictures you see here are indicative of the current state of the land.  Ground has not been broken, and practically nothing has been done.  What exactly is going on down there?  They seem to be cutting things a bit close, or has there been some delay?
I was visiting the Atlanta area, and found myself with some time to waste, so I hopped in the car to see the land that Porsche would be using to build their new world-class headquarters.  What I found left me slightly disappointed, but I am still eager to view the finished product.
Photos: Brad Brownell / 9 Magazine