New Porsche 911 GT3 RS 4.0 Revealed!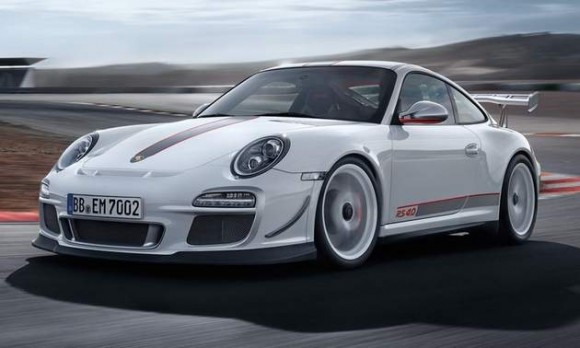 Photos of the new Porsche 911 GT3 RS have leaked out on the Internet ahead of any official announcent from Porsche. We've known about this special edition for some time through rumors and speculation, but we have been waiting patiently for the official announcement. When we first heard about the car, we thought it would be known as the GT3 RS Limited Editon; it now looks to be called the GT3 RS 4.0 instead, but most of what we heard about the mechanical details appear to be correct.
Displacement will grow to 4.0 liters, which helps to boost output to almost 500 hp. The current car puts out 450 hp from a 3.8-liter six-cylinder engine. Once the official details emerge, we will be sure to provide the exact specifications.