Mission Foods GT3 Cup Trophy By Car Amigo Announces Its 2012 Schedule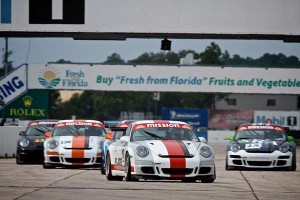 The Mission Foods GT3 Cup Trophy USA by Car Amigo announced its 2012 schedule today as the series prepares to begin its second year of competition.
The sophomore series will host five events in 2012 giving Porsche GT3 Cup owners the opportunity to be a part of the most prestigious vintage events and race at the top racetracks in the country.
The 2012 season begins at the Palm Beach Grand Prix on February 16 – 19, at Palm Beach International Raceway. The newly renovated 2.034-mile, 11 turn circuit is quickly becoming a favorite among racers and the South Florida weather should offer a great opportunity for Mission Foods and Car Amigo to host their season opener.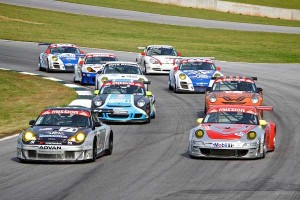 The season continues on to the Mitty at the picturesque RoadAtlanta on April 26-29. This major event is a favorite for vintage racers across the country and served as the season opener in 2011 for the Mission Foods GT3 Cup Trophy. This weekend will also be highlighted by Mission Foods' Annual Mexican Dinner on Friday night. On May 18-20 the series will head to the mid-west to one of North America's classic tracks, Road America, where it will be a part of the Spring Vintage Weekend.
The Porsche series will once again host its season finale at the high-banked Daytona International Speedway as a part of the Daytona Historic Weekend where this year the series saw it's largest field yet. An additional fall event will be announced shortly to complete the five-race 2012 season of the Mission Foods GT3 Cup Trophy USA by Car Amigo.
A total of 23 different drivers competed in the four inaugural events of the 2011 Mission Foods GT3 Cup Trophy series representing a variety of teams from all over the country. The series gave Porsche GT3 Cup owners a new and exciting venue where they can race among each other in an exclusive and competitive way at some of the top racetracks in the United States.
Mission Foods GT3 Cup Trophy USA by Car Amigo 2012 Schedule:
Feb 16 -19 – Palm Beach Grand Prix – Palm Beach
International Raceway
April 26 – 29 – Classic Motorsports Presents the Mitty
sponsored by Mazda – Road Atlanta
May 18 – 20 – Spring Vintage Weekend – Road America
TBA
Source: Mission Foods