Lally Teams With Neiman In Flying Lizard #44 For Mosport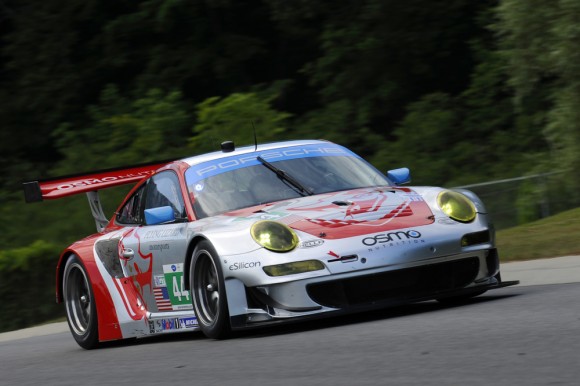 The Lizards continue the ALMS East Coast swing with round five on Sunday, July 22: the Grand Prix of Mosportat Canadian Tire Motorsport Park. In the No. 45, Joerg Bergmeister and Patrick Long are coming off of their first win of 2012 on July 7 at Lime Rock Park.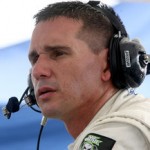 In the No. 44, Seth Neiman will be joined by Andy Lally for the Mosport race. Lally is filling in for Porsche factory driver Marco Holzer, who has a scheduling conflict for this event. Holzer will be back with the Lizards for the remainder of the ALMS season starting at Mid-Ohio. This is Lally's second race with the Lizards: he joined the No. 44 earlier this year for the Mobil 1 Twelve Hours of Sebring.
Patrick Long reflected on some of the unique aspects of the 2.459 mile, 10-turn road course: "Mosport is a fast, sweeping track but it's very tough to pass here and traffic is a huge equalizer. Track position and strategy will play an important role in the outcome; in some ways it's like a larger-scale Lime Rock. And the starts here can be wild: most of the field is still in the final few corners when the prototypes are released. One of my favorite racing memories here was our win in 2010 after Joerg and I fought a tough, long battle with Ferrari, BMW, and Corvette. This year, I'm optimistic about the performance of the new 2012 aero package. We haven't tested it here yet so we won't know how things will pan out until we get on track but I'm hopeful we'll be competitive again this weekend."
Long and Bergmeister are now fourth in the GT drivers' championship with 39 points (Oliver Gavin and Tommy Milner lead in the No. 4 Corvette with 72 points); the team is third in the team championship with 44 points (Corvette Racing leads with 78 points). There is a maximum total of 128 points that is achievable over the remaining six races. Flying Lizard team manager and strategist of the No. 44 Porsche Eric Ingraham added, "We're still facing a gap in the championship points to the higher positions but we made good inroads at Lime Rock and there are six races left in the season, three of which award increased championship points compared to the sprint races. A lot can still happen. We need to keep building on the momentum from our last race and stay focused on having seamless races for the rest of the season."
Source: Flying Lizard Motorsports