Jeff Zwart Spectacular Video Of 2010 Pikes Peak Time Attack Record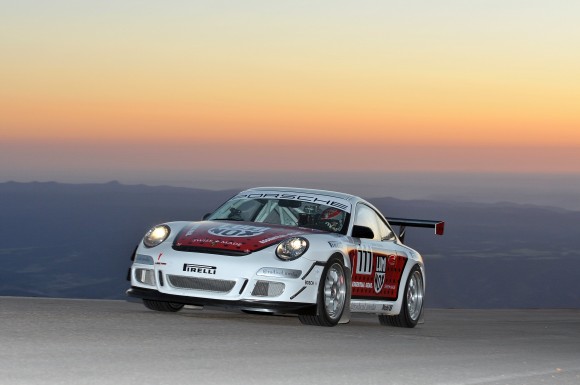 Jeff Zwart, who recently smashed the Time Attack class record for climbing Pikes Peak with his Luminox Watches Porsche 911 GT3 Cup race car, is also a noted commercial film director, so it is not surprising that he has spectacular high definition video of his historic run, including helicopter and in-car shots along the steep and dangerous route accompanied by full stereo sound.
Jeff Zwart won the class for two-wheel drive, production-based race cars at the 88th Pikes Peak International Hill Climb in Colorado (27 June) at the wheel of a Porsche 911 GT3 Cup. Shattering the old record by 38 seconds, Zwart was clearly the fastest production car pilot, bringing home sixth overall behind specially-designed race cars. The surface of the almost 20 kilometre route up to the 4.301 metre summit of Pikes Peak consists of half asphalt and half gravel.
Source: Porsche