Is This The New Cayman?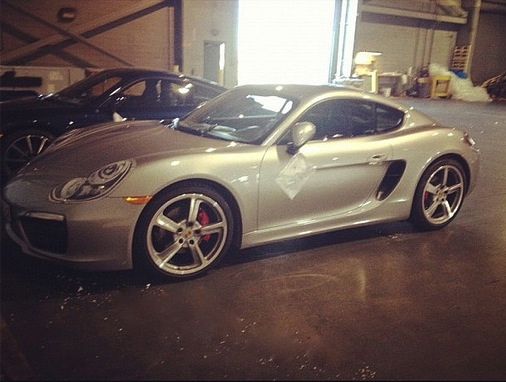 The new Porsche Cayman is purportedly scheduled to make it's world appearence next week at the Los Angeles Auto Show. Porsche has hinted that…"The world premiere of a compact sports car at the LA Auto Show will give added dy-namic impetus to this trend." The trend has been to release super beautiful new cars, and the Cayman in these photos is no different.
Our editors stumbled upon these photos recently posted to VW Vortex forum which show photos of what appears to be the final production version of the new Cayman.
Featuring many of the new Boxster's design cues, the new Cayman continues the Carrera GT DNA with large side scoops, and more angled hips.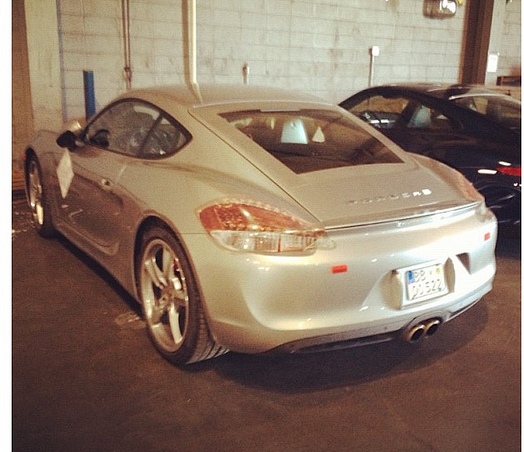 The thread posted in the forum claims the Cayman in the photos had some vinyl camouflage decals on the headlamps which was obiviously to disguise the final design. The car also appears to have foreign tags.
The new Cayman is expected to get the same 2.7-liter flat-six engine with Direct Fuel Injection (DFI) and VarioCam plus used in the Boxster and is expected to produce 275 hp. The 2013 Cayman S is expected to keep the current 3.4-liter with a bump in output to 330 hp. Expected transmission offerings for the 2013 Cayman are expected to include a six speed manual and seven speed dual clutch PDK shifted with paddles.
Source: VW Vortex Forum