Is Porsche No Longer The Boutique Car Company That It Used To Be?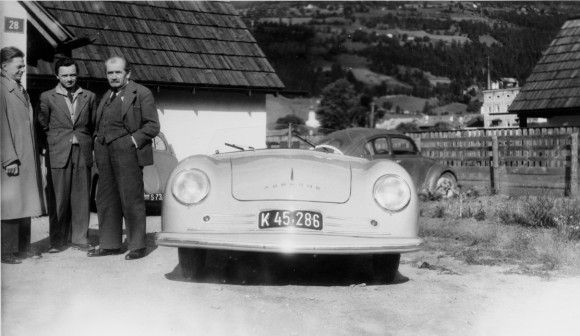 The first sports car bearing the Porsche name rolled out of a small test workshop in Gmund, Austria in June 1948. And since then, more than one million Porsche automobiles have been produced. Over the past sixty years, Porsche has become the absolute definition of sports-car driving.
During this time, Porsche was the world's smallest independent volume-production automobile manufacturer. Today, under the wing of parent company Volkswagen, Porsche is a mature and vigorous company.
Porsche has recently released its sales figures for the year 2012. This year, Porsche AG has delivered 128,978 new vehicles to customers around the world. The previous year's figure of 118,868 vehicles in total has already been surpassed one month before the end of the year.
This is a significant difference from years past, and Porsche is on a huge growth trajectory. Once a small independent boutique automobile manufacturer of high-performance sports cars has now become a player in the world production of automobiles.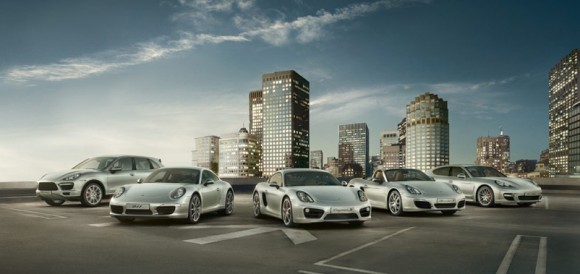 All Grown Up
Porsche is no longer the small one or two model manufacturer. Today, Porsche produces five model lines, the 911, Boxster, Cayman, Cayenne, and the Panamera all with at least three variants of each line; some like the 911 have more than six model variations. Soon the sixth model, the Macan, a smaller SUV will be introduced.
Never has Porsche produced as many cars as they do today, and they are expanding production for more new models. To that end, Porsche is developing their production facilities into a fully-fledged plants with their own body assembly line and paint shops, and investing more than 500 million euros and creating tons of additional jobs.
Recently we saw the first Boxster roadster built by owner Volkswagen as ties tighten between the two automakers following the luxury manufacturer's takeover. Porsche has begun partially producing its Boxster model at Volkswagen's factory in Osnabrück. It was said that this step was necessary, since Porsche's main factory in Stuttgart does not have enough capacity to cope with demand for the new Boxster.
Porsche factory in Leipzig, which is responsible for production of the Cayenne and Panamera has produced over 500,000 vehicles. (The first car to come off the Leipzig assembly line was a Cayenne in 2002.) In the USA, Porsche Cars North America is expanding with a new headquarters to facilitate the expected sales volume in the future.
And from what can been seen, if Porsche continues to design and build superb vehicles such and the newly re-designed Boxster and Cayman, sales figures will no only grow, but speed off the chart.
Porsche is no longer the small boutique manufacturer, they are now a power player in automobile manufacturing.
Photos: Porsche