How's This For Creative Porsche Marketing?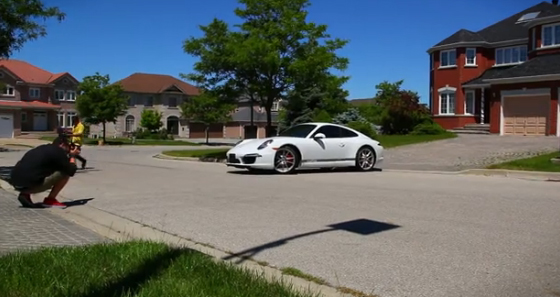 Your Dream Car In Your Driveway…"It's Closer Than You Think"
In June 2012, Canadian Porsche dealer Pfaff Porsche made a dream car more real than ever. Pfaff targeted Toronto's affluent neighborhoods, and the driveways of select homes and created the world's first instant completely custom direct mail piece.
Agency Lowe Roche conceived the campaign and loaded a production van with desktop printing gear, parked a gleaming white Porsche 911 in front of monster homes and created custom direct mail pieces that made it look like the homeowner's  car was parked out front.
Each home received its own customized post card. The results were staggering: 32% of the homes targeted responded to the piece with a request for a test drive.
Direct mail has never been so direct. Here they are putting  a new spin on an old standard: direct mail.

SEE THE VIDEO HERE:
Source: Pfaff Porsche via [FastCompany]