How Would You Like This Porsche 911 Inspired Bicycle?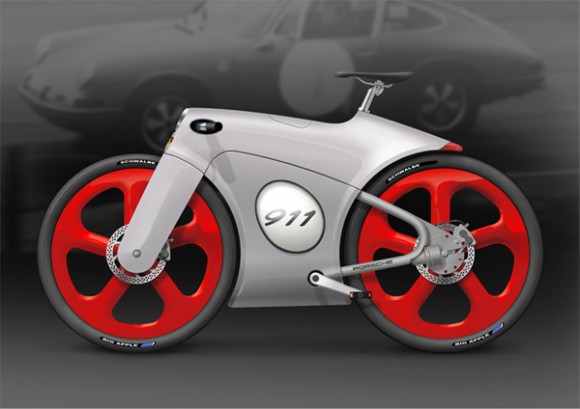 I came across this the other day and was super impressed by the design of this bicycle. It was created by a Netherlands-based designer named Bastiaan Kok and was inspired by our beloved Porsche 911. As you can see from the drawings, the bicycle has many Porsche design elements including a curved top tube and a rear wheel fender that comes complete with a taillight. The handle bars are low, and provide a very aerodynamic position for the rider.
It's got an integrated headlight, as well as drilled disc brake rotors. It goes as far as to include a Porsche emblem on the front tube, the words PORSCHE on the wheel support, and the 911 logo in the center of the frame. For now, this 911 Bicycle is only a concept. I don't think given all the legal infringements that this bike will ever be produced…but it's certainly cool to look at  none-the-less.
[VIA: Designboom]