Welcome to 9 Magazine!
Welcome to 9Magazine! The Porsche Enthusiasts magazine. The all new 9Magazine is a bi-monthly publication devoted entirely to Porsche® and the thriving community of Porsche owners. 9Magazine is written by enthusiasts for enthusiasts. Our readers are avid hands-on enthusiasts who are dedicated to their Porsche and interested in products that enhance their cars both mechanically and cosmetically. Each issue provides fantastic content including Porsche news, products, How-to's, and more!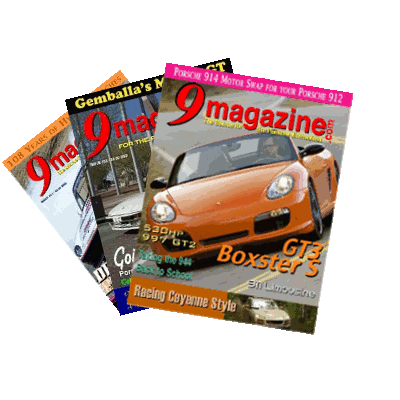 New For 2010, 9 Magazine will be a Print publication once again! A totally re-designed magazine with a new look and new edge. Please visit the Subscribe page for more information on subscriptions.