Haywood Ends Retirement To Race In Rolex 24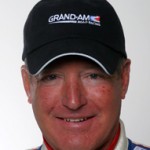 DAYTONA BEACH, Fla. – Dec. 15, 2010 - Five-time overall Rolex 24 At Daytona winner  Hurley Haywood will be racing in North America's premier endurance race after all in 2011.
Haywood will come out of retirement to race for the 39th time in the Rolex 24, following the team's entry of the No. 59 Brumos Porsche 911 GT3 Rolex Cup. He joins defending GRAND-AM Rolex Sports Car Series presented by Crown Royal Cask No. 16 Daytona Prototype series champions Scott Pruett and Memo Rojas and racer/actor Patrick Dempsey among the latest drivers entered for the race.
 The 49th edition of the event takes the green flag at 3:30 p.m. ET on Saturday, Jan. 29, 2011, at Daytona International Speedway, opening the 12th season of the Rolex Series.
While Haywood announced his retirement following the 2010 Rolex 24, the return of Brumos Racing to the GT class prompted his return to competition.
"It wouldn't be right for a Brumos Porsche 911 not to have the name Haywood over the door," said Haywood, who will join Leh Keen and Andrew Davis in the No. 59. This car is an evolution of the Porsche 911 he raced for Brumos to a GT class victory in the 1972 Rolex 24. Four of Haywood's five overall Rolex 24 victories have been in 911-based Porsches.
TRG has entered four Porsche GT3s, with three NASCAR drivers in the lineup. Brendan Gaughan and Ansy Lally join Steve Bertheau, Wolf Henzler and Spencer Pumpelly in the No. 67 Sargent & Lundy/Southpoint Hotel & Casino entry. NASCAR Nationwide Series veteran Kenny Wallace will co-drive with Ryan Eversley, Daniel Graeff and Ron Yarab in the No. 68 Children's Tumor Foundation Porsche GT3.
The next Rolex Series activity will be the Roar Before the Rolex 24 testing at Daytona International Speedway on Jan. 7-9. For additional information, visit www.grand-am.com.
Source: Grand-Am