Have You Seen Urban Outlaw? Award Winning Short Film Now Available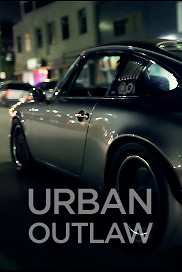 The much anticipated award winning short documentary produced by Tamir Moscovici, featuring Porsche collector Magnus Walker is now available online for the world to see.
For all Porsche enthusiasts, today is the day to watch the short film "Urban Outlaw." Urban Outlaw is a portrait of Magnus Walker, the rebel Porsche customizer who turned a hobby into an obsession, and an obsession into a successful business. From a workshop in downtown Los Angeles, Magnus obsessively harvests fragments from donor 911s, grafting them onto vintage frames to create one-off automobiles with the spirit of Ferdinand Porsche but an ethos entirely his own.
Since the trailer was released in late May of 2012 it obtained over a 1.2 million click throughs. Since submitting the film to festivals and competitions the film has won a prestigious Award of Merit from the Best Shorts Competition, for short documentary. The film debuted in London at the Raindance Film Festival on Sept. 28 2012, and is now available for enthusiasts to be viewed online.
"The film, a passion project, would never have been funded in the traditional studio system. Through word of mouth, enthusiasts, bloggers and journalist, we have built a global fan base, our fans are passionate, and we don't want to make them wait any longer. " said Tamir Moscovici.