Have You Always Wanted A Janis Joplin Style 356?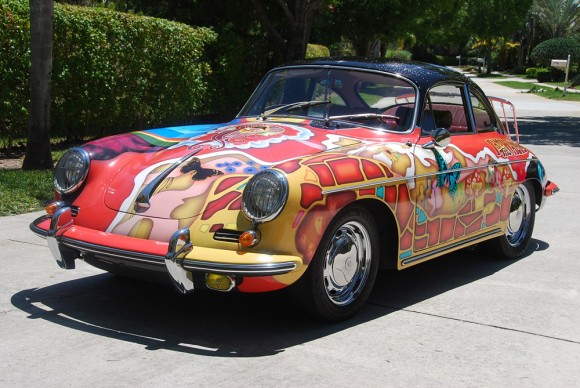 Have you always wanted a Janis Joplin style 356? Well now is your chance!
This car recently posted for sale on E-Bay is probably one of the most bizarre 356′s you will see. The car was finished with a custom vinyl wrap inspired by Janis Joplin's 356 SC Cabriolet. The owner claims that the graphics are not exact, but very similar to Janis' car. I'll take his word on that one…
Not only is this car bizarre, the owner claims to have a facebook page for the car appropriately named "Seamor."
Underneath it all, the car appears to be a very nice solid car and worth a look for anyone in the market for a matching numbers 356 SC. And since it's only a vinyl wrap, take it off when you are tired of looking totally ridiculous.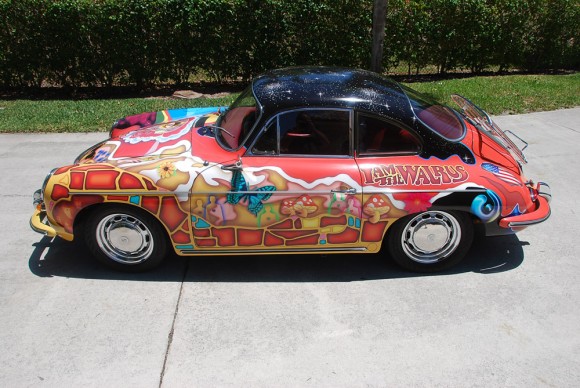 Source/Photos: E-Bay