Happy Holidays 2012 – "Porsche 911 Snow Dance"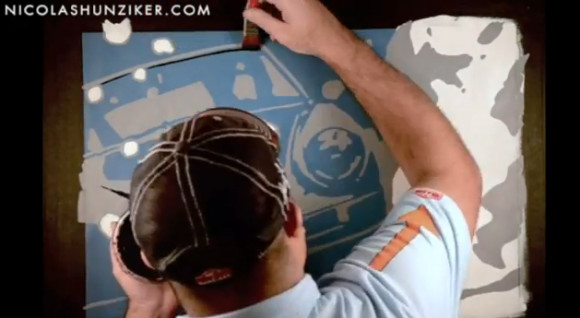 From Our Garage, To Yours… Happy Holidays!!
Since day one, we've been big fans of Nicolas Hunziker. His work is absolutely amazing. His contribution to the art world and the Porsche hobby is, without question – superb. If you haven't seen his original art work that features our beloved Porsches amongst other famous automotive brands or his clothing line which now includes Hat, Shirts, Jackets, and shoes, you must check out his site! You will be thrilled!
Here is a great video of Nicolas creating a work of art the "Porsche 911 Snow Dance." To see such a talented artist complete a piece like this freehand and in time-lapse video, is awe inspiring for sure. We hope you enjoy this video as much as we did!
It's that time of year once again to say thanks to all of our readers for your support. We truly appreciate your visits to our website, and your devotion to our publication.
Merry Christmas to all!
Source: Youtube