Hans-Peter Porsche's 356 Gmund Coupe Restored By Road Scholars Wins Big At Pebble Beach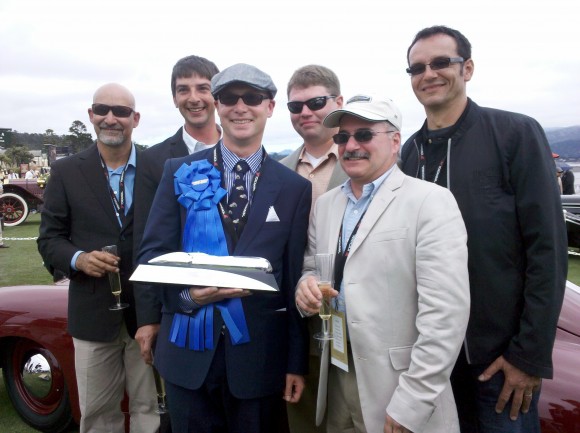 On August 21, 2011 Road Scholars Restorations won 1st in Class at the 2011 Pebble Beach Concours. After a two-year restoration project for Hans Peter Porsche, Road Scholars debuted the 1949 Porsche Gmund Coupe to take First in Class in the Class O-2 Postwar Sports Closed.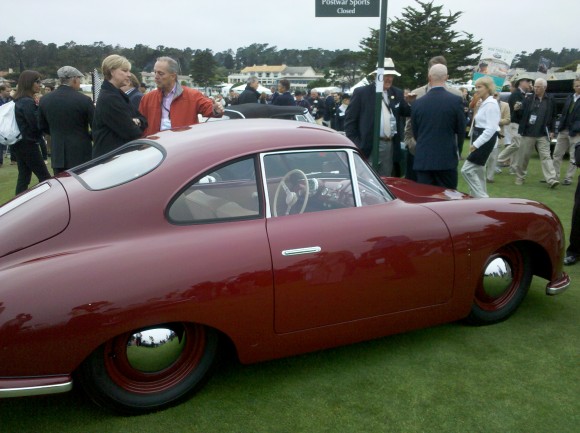 This rare 1949 356/2 aluminum bodied Porsche Gmünd Coupe was one of the first production cars made in Gmünd, Austria. It has the distinction of being the 45th Porsche built with chassis number 356/2-045.
The Gmünd cars as they are known, truly represent the success story of Porsche. These arcane, yet skillfully built cars from Gmünd, represent Dr. Ferdinand Porsche's "first clear statement of purpose for building personal sports cars."
There was a total production of 52 units built in Gmünd, with an additional 11 bodies created later for competition cars.
Chassis 356/2-045 was built in Gmünd and shipped to Scania Vabis in Sweden on July 18, 1950. Porsche would sell a combined 15 Gmünds to the truck manufacture Scania Vabis, which was also VW's importer in Sweden.
See the Video from Pebble Beach Here:
Distinctive Features
Erwin Komenda displayed his mastery of automotive design with the shaping of the 356/2 coupe. Like most great car designs, it stayed true to its design and did not grow in proportions when built.
The first 52 Porsche's were hammered out over wooden bucks by four employees in the little saw mill in Gmünd.
The coupe's most distinctive feature is its flowing fender lines and partially enclosed rear wheels. Its classic fastback roof line showed traces of the Type 60K10 that was designed for the 1939 Berlin-Rome Race. It has mechanical brakes and is powered by an 1100 cc, 40 horsepower air-cooled engine, with two Solex carburetors.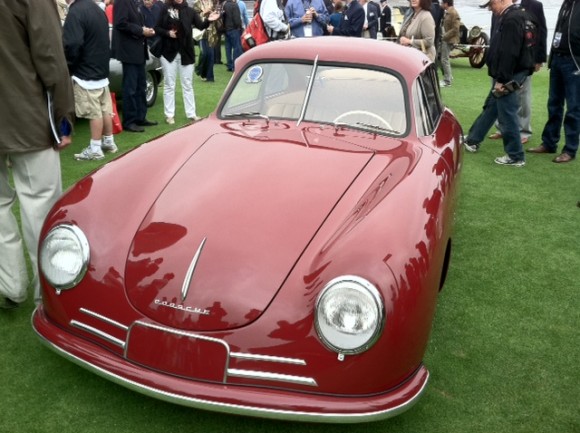 Original Components
This 1949 Gmünd has the following original components:
chassis #45
motor #43
body #35
During the dismantling phase of the restoration, we found the original red paint underneath the hood hinges and behind the door striker plates. We later confirmed in Porsche records that 356/2-045 was indeed painted red from the factory.
Source/photos: Road Scholars