Hamann Gives The New Porsche Cayenne (958) More Profile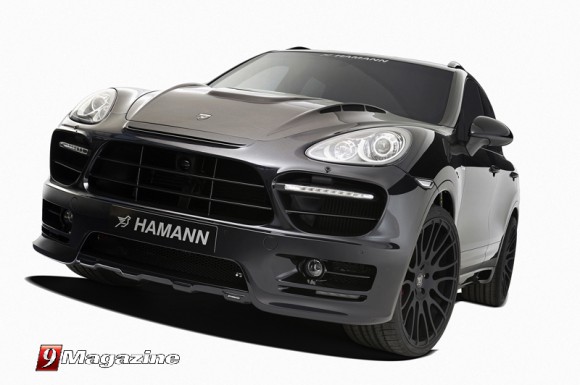 The new Porsche Cayenne became significantly more compact when comparing it with its predecessor. With its new refining program, Hamann gives the SUV more profile. With new car body components, an extensive light alloy wheel program and a powerfully sonorous exhaust system, the Motorsport follows the new design, but Hamann Cayenne (958) becomes significantly more athletic at the same time.
The Porsche Cayenne already looks very sportive in its original ex factory state. But still, the muscles of the car body can be even more enhanced. Therefore, Hamann  adds a front apron with additional air inlets and integrated daylight LEDs. The bonnet with power dome and lateral air exhausts is entirely made of ultra-light and high-strength carbon. The sides of the Cayenne are adorned with newly designed side skirts.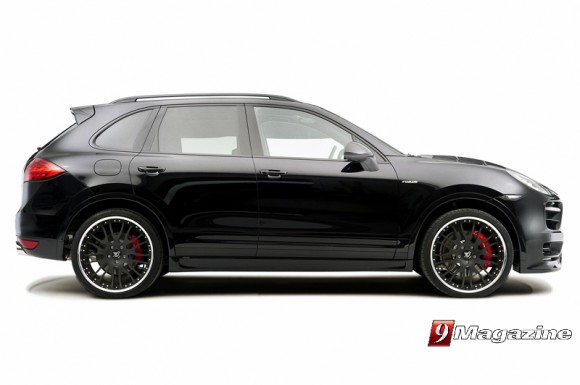 Hamann also perfects  the back of the vehicle with its own invention. A three-part rear spoiler provides room for the earthy sounding sport exhaust system with four stainless steel end pipes. In order to emphasise the sound of the Porsche Cayenne V6- and V8-engines, Hamann has developed a sport exhaust system which covers the whole product range from sport metal catalysers to end mufflers with four end pipes.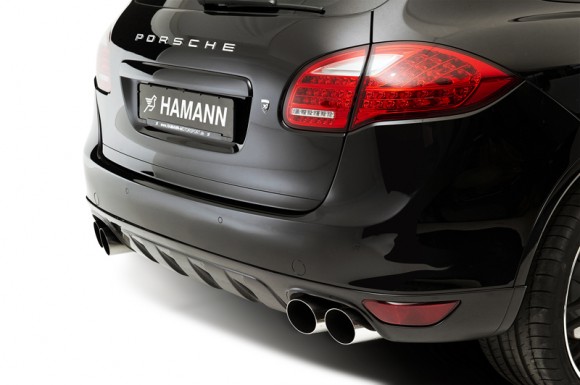 In order to properly fill out the wheel houses, Hamann offers a great selection of light-alloy wheels sized 23 inches.  For the original Cayenne with ex factory air suspension, Hamann offers a lowering range of approximately 35 mm in the front and the back.
Source: Hamann