German Tennis Stars Visit The Porsche Museum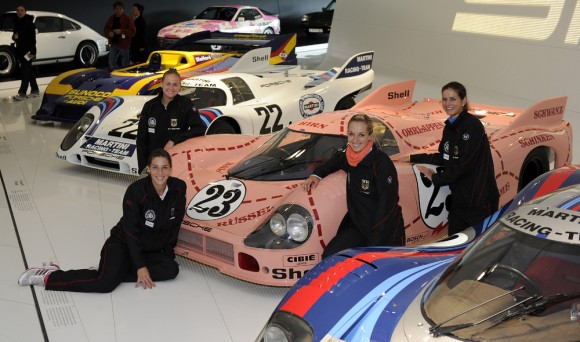 The German tennis stars Andrea Petkovic, Julia Görges, Sabine Lisicki and Anna-Lena Grönefeld all took some welcome time-off from their preparations for the Porsche Tennis Grand Prix and the Fed Cup Play-offs against USA to visit the Porsche Museum.
After looking around the museum workshops they, along with the German national women's team coach Barbara Rittner and Anke Huber, the Porsche Tennis Grand Prix's operating tournament director, went on a tour through the highly varied and eventful Porsche history. The players were especially interested in the legendary racing cars with which Porsche celebrated memorable wins in long-distance races like Le Mans.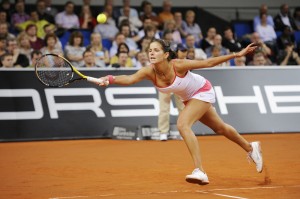 The Porsche Tennis Grand Prix in Stuttgart will begin on Saturday, 16 April with qualifying. Headed by the Dane Caroline Wozniacki, the current world number one, six other top ten players will be competing until Easter Sunday for prize money totalling 721,000 dollars and the Porsche 911 Carrera GTS Cabriolet. Andrea Petkovic, Julia Görges and Sabine Lisicki are also in the line-up. Taking place simultaneously in the Porsche Arena to the Porsche Tennis Grand Prix on 16 and 17 April is the Fed Cup match between Germany and USA to determine who wins promotion back to the World Group 1 containing the world's top eight tennis nations.
Source: Porsche