Flying Lizard Porsche No More…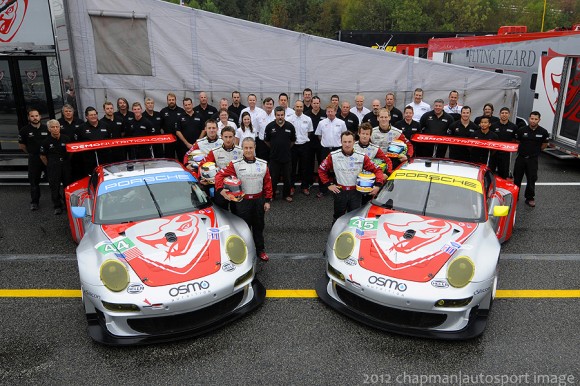 Flying Lizard Announces the end of an era racing with Porsche  
On the heels of the Porsche Motorsports recent announcement of the winding down of its development program for the Porsche 911 GT3 RSR (type 997) – a very successful venture which began in the American Le Mans Series (ALMS) in 2005 –  Flying Lizard Motorsports team owner Seth Neiman, has announced that team Flying Lizard will remain committed to sports car racing, however announce new plans for the 2013 season.
Neiman said: "I and the entire Flying Lizard family would like to thank Porsche for their support and partnership over the last nine years. Together we have worked hard and have learned to rely on each other in critical moments, of which there have been many throughout our 100 races and multiple GT championships. Joerg Bergmeister, Patrick Long, Hartmut Kristen, Jens Walther, Uwe Brettel, Alwin Springer, Roland Kussmaul, Hans-Georg Breuer and many others at Porsche get our special thanks, along with the numerous Porsche employees and affiliates in Germany, Atlanta and Southern California who have been an integral part of our team, and with whom we have become close friends. Flying Lizard remains committed to sports car racing, and we look forward to announcing details of our 2013 racing program later this year."
9 Magazine will bring you the latest news once any official announcement is made from Flying Lizard Motorsports on their plans for 2013.
Source: Flying Lizard Motorsports