Flying Lizard Enters Porsche-Powered Riley Daytona Prototype for the Rolex 24 At Daytona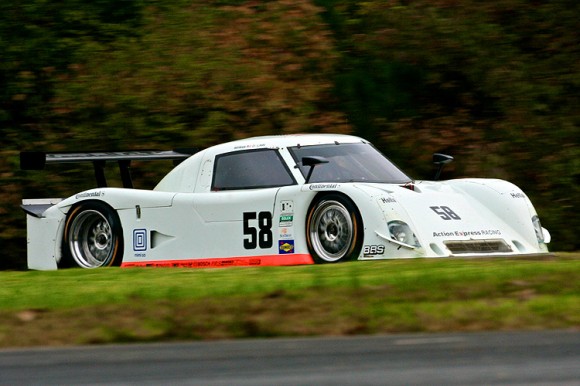 November 23, 2010 – Sonoma, California – Flying Lizard Motorsports announced today their entry for the team's fourth Rolex 24 At Daytona on January 29-30 in Daytona Beach, Florida. For the first time, the team will run a Porsche-powered Riley Daytona Prototype. The Flying Lizard No. 45 DP is powered by a Porsche Motorsport- prepared, 911-based flat-6 engine. The chassis, previously run by Brumos Racing, won the race overall in 2009. Flying Lizard is working closely with Riley Technologies and the Action Express team to prepare the car and wishes to thank Jim France for his support of this effort. The team will run the car at the official series test at Homestead, December 1-2. The driver lineup will be announced later this year.
The team's history at Daytona has been bittersweet, with many close finishes. In 2004, the No. 74 Flying Lizard Porsche GT3 Cup was second in GT and third overall, in 2005 the No. 75 Porsche finished thirteenth, and in 2009 (with TRG), the No. 67 Porsche finished second in GT.
"The Daytona 24 is such a great race," said Flying Lizard team principal Seth Neiman. "We've always enjoyed competing here and are looking forward to the new experience of running a DP. I really want to thank Porsche Motorsport for their engine support and Bill Riley for his help as we come up the learning curve in this class. One of our main areas of focus this year is the significant endurance races and this is a great place to start. After the race, we'll head back to our American Le Mans Series program to get ready for the season opener at Sebring in March."
Source: Flying Lizard Motorsports