Fan Of RC Cars? Check Out HPI 1:10 Scale 911 GT3 RSR With PCA: VIDEO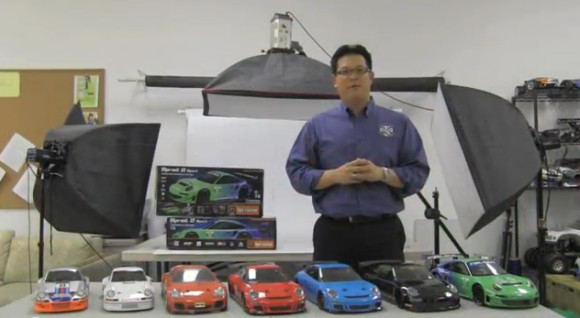 Radio controlled cars are an absolute blast. But for the longest time, it was nearly impossible to find Porsche bodies in the hobby. Enthusiasts had to settle for pickup trucks with big giant knobby tires, Corvettes and even worse, Mustangs. That has all changed now and elaborate designed Porsche's are available for enthusiasts.
RC car body shell's now come in almost all Porsche guise including early 911 RSR's all the way to team livery GT3 RSR's. RC Cars range in price from $200 all the way up to $800 or $900. Within this range, performance in terms of overall speed and build quality varies. As you get into the more expensive cars, the components are made from lightweight carbon-fiber and aluminum. Most parts are interchangeable, so if you start with the basics, its easy to upgrade. If you want a cool toy and fun new hobby, check out RC cars!
The Porsche Club of America recently visited HPI Racing Global Headquarters in CA and published this video. The idea was to learn more about their radio controlled Sprint 2 Sport 911 GT3 RSR 1/10 scale race car as well as learn how they make their gorgeous Porsche lexan bodies. It's a great video if your into RC's.
These high tech toys aren't just for kids.
Source: Youtube