Exclusive Access To The New Boxster Video: Anticipation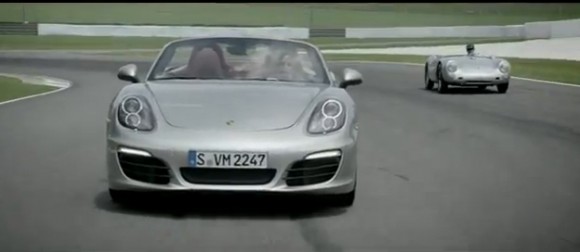 Porsche finally unveils video from the Boxster Road trip. Rain isn't forever, but a roadster is.
A couple of months ago, Porsche invited 9 Magazine down to Barber Motorsports Park in Alabama for the filming of this video. It was a mid-engine paradise.
Sunday was a bleak and desolate day, and not much filming or track time was available for us. Monday, however, was completely the opposite, and we were all nearly afraid of getting a bit of sunburn.
This newest video release plays on the weather that was. The new Boxster is worth waiting through the rainy days to get to the juicy sunshiny roadster days! They are few and far between, but 100% worth the wait.
In this video, all of the iconic cars and racing legends that inspired the new 2013 Porsche Boxster were on hand and out on the track with the new Boxster. Definitely worth the wait! Enjoy!
Source: Porsche / Youtube