Ex-Von Neumann 550A For Sale, With a Side of Blitz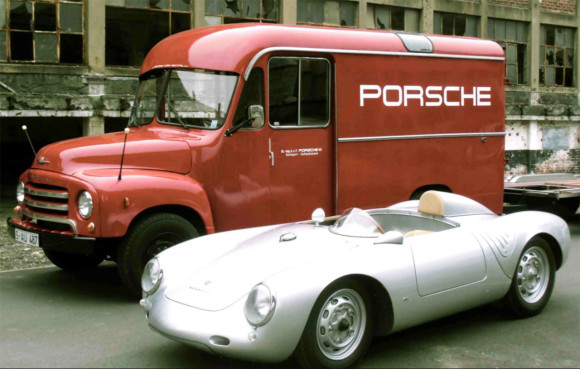 There is surprisingly little information on the ground in regards to this pair of vehicles.  The information that does exist only proves that there is an Opel Blitz van painted in historically accurate Porsche livery, combined with trailer for the express purpose of toting a 550A all around Europe.  Both vehicles are currently offered for sale as a pair in Belgium through a small dealer known as Art2Drive.com. Being that nobody seemed to know what this combination was comprised of, I took it upon myself to contact the seller for more information.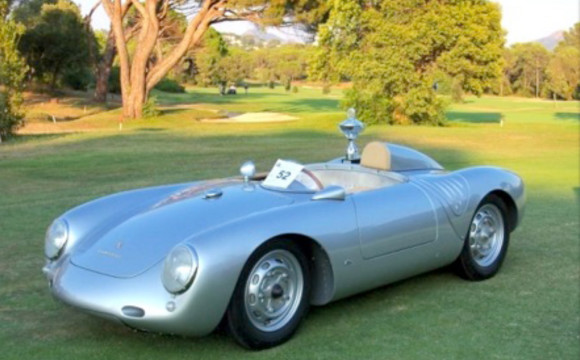 To my surprise, the power of the internet shone bright, and I received a response in a matter of hours.  The information sitting in my inbox absolutely blew me away.  The thoroughness of their presentation, combined with a cadre of photographs documenting both vehicles was mind boggling.  The restoration documentation was equally thorough, showing the process from beginning to end.  Chassis numbers and history were provided, and there was even a price.  None of this information could be found on their site, but a simple e-mail brought all of it to light.
With recent original 550 prices trending as they are, I would expect the asking price for this pair to be north of the 2 million mark, with the value heavily weighted toward the Porsche rather than the Opel van.  That said, the asking price was a bit higher than I expected, though not necessarily incorrect at 2.98 million euro (3.95 million US Dollars).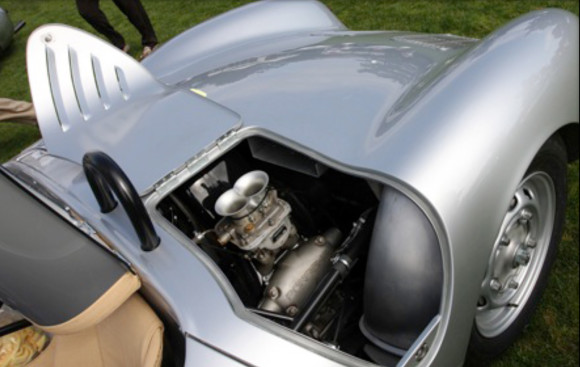 First, the 550′s chassis number is listed as 550A-0115.  This vehicle was delivered to the US on February 2, 1957 for use as a reserve car for that year's 12 hours of Sebring.  The car is listed on the official roster for Johnny Von Neumann and Pete Lovely, but was never used in the race.  After the 12 hour, Von Neumann took delivery of the car and used it in several racing events.  The car changed hands through the 60s, 70s, and 80s before settling with a single owner for 25 years.  This owner commissioned to be performed a ground-up concours restoration by one of the leading vintage Porsche specialists.
As described by Art2Drive: What we are offering here is an historic sports-racing car renowned by many as the most recognizable and valuable Porsche in history.  The car is extremely light and nimble, the 550A is originally with the five speed gear box, ideal for embarrassing very much larger-engined thoroughbreds.  It is widely regarded as being far more satisfying to drive than its more heavy period Italian rivals.  Overall, these lightweight Porsche 550 Spyders with their find power-to-weight ratio and responsiveness shone in the 1100 and 1500cc classes of international racing through the mid-1950s. They are eligible today for the majority of retro-type events including the Mille Miglia, the Tour de France, and most certainly within the increasing number of drum-braked historic sports car races which are now being organized worldwide.
This car is German (EU) road registered and supplied with history file, this Porsche 550A Spyder is ready to be enjoyed right away.  One of only 42 550A made and this example is now in show condition.  This history file contains: racing pictures from the 60s, a book with the photographic documentation of its discovery in the 70s, pictures of its rebuild after discovery, and racing pictures from the 70s, as well as full restoration documentation from 2005-2010.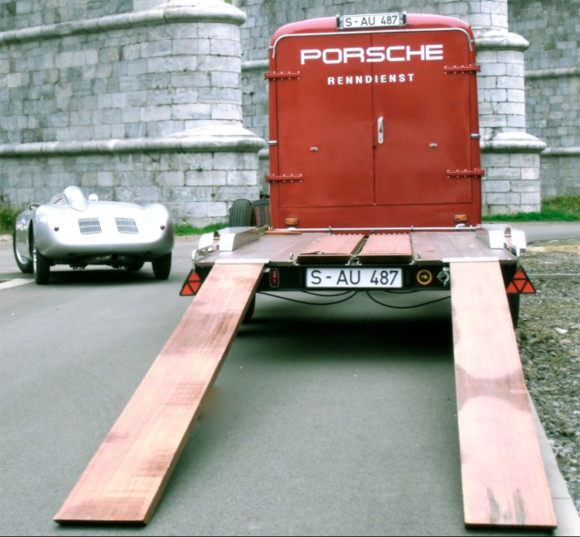 Secondly, the accompanying 1957 Opel Blitz 1 Renndienst van is practically an art piece in and of itself.  This van was used by the Porsche race team in the late 1950s and early 1960s to transport everything from open wheel cars to Carreras and Abarth GTL.  This vehicle was discovered comparatively recently in a very poor state of decay.  The Opel was subsequently restored to original condition.  This van is a one-of-one custom build by Opel for use by Porsche.  There is no other Blitz in the world like this one.
As described by Art2Drive:
Door opening height: 1550mm
Door opening width: 1735mm
Inside length (to the back of the seat): 3085mm
Inside length (to the dash): 4035mm
3 gear automatic gearbox
Front disc brakes
Rear drum brakes
Rear adjustable air suspension
Source: thechicaneblog.com
Images: art2drive.com