Dumas To Contest 2012 Pikes Peak In 997 GT3 R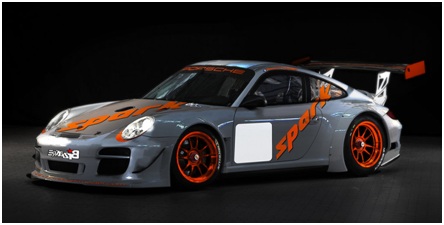 When French auto racing star Romain Dumas won the crown at the 24 Hours of Le Mans in 2010 it was a tribute to his own persistence in the Grand Prix of Endurance, the world's oldest sports car race in endurance racing that began in 1923.
It had been eleven years since a Frenchman last won at Le Mans, but Dumas ended the losing streak in a big way. Together with teammates Timo Bernhard and Mike Rockenfeller, he drove a perfect race in front of a crowd of 238,400 spectators. For Dumas, his first win at Le Mans in ten attempts was particularly rewarding. It placed his name alongside previous Le Mans champions like A.J. Foyt, Jacky Ickx, Graham Hill and Bruce McLaren. Now, he's coming to Colorado Springs on July 8 to tackle a new challenge on America's Mountain.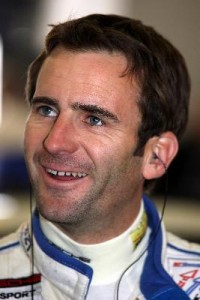 After winning some of the most prestigious endurance races in the world, including the 24 Hours of Le Mans, Spa-Francorchamps (2003, 2010), 24 Hours of the Nürburgring (2007, 2008, 2009, 2011) and the 12 Hours of Sebring (2008), Dumas will now tackle another legendary race, the Pikes Peak International Hill Climb. The Alès, France native will take the start of the 90th edition behind the wheel of a Porsche 997 GT3-R in the Pikes Peak Open Division.
"I've wanted to race on Pikes Peak for a long time," said Dumas. "The Audi-Peugeot dual is part of my childhood memories. I remember seeing pictures of Ari Vatanen and I had the chance to meet Walter Rorhl, who was the first to slip under the 11 minute mark. To be at the start of such a legendary race will be like a dream come true. Just from its history and its characteristics, Pikes Peak is a challenge you have to approach with humility. It's a huge test, and an adventure that will be unlike anything else I've done in my career!"
Alongside his Porsche and Audi programs as official driver, as well as his rally schedule run with his proper team, Dumas will be competing in the Race to the Clouds in the hot Porsche 997 GT3-R.
His rookie appearance on Pikes Peak will be a learning year for Dumas. "I'll be discovering a new universe, totally impossible to simulate, of course. This experience will without a doubt be very interesting. I wanted to make my debut at Pikes Peak in a Porsche, and after thinking long and hard, I decided on the Porsche 997 GT3-R. I know the car and its qualities well, and I have to be smart and realistic against true specialists of the discipline, whose cars will be much more powerful. I won't be fighting for the overall win this year. But in time I'd like to add this race to my list of accomplishments."
Dumas's team will be taking delivery of the Porsche 997 GT3-R shortly, initially developed for the circuit GT3 category. It will be prepared specifically for Pikes Peak in the Pôle Mécanique of Alès workshops before heading to Colorado Springs at the beginning of July. The first test will be held during Spark Motor Festival in France (April 28-29).
Source: Pikes Peak International Hill Climb
Photo: PPIHC / Porsche