Delavilla Cayman VRC Has Arrived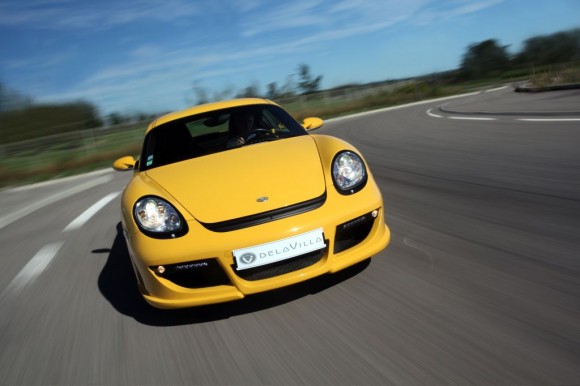 French Porsche tuner, Delavilla unveiled the Cayman VRC to the general public in October 2009, following on from the limited 911 VRS series with its 21 entirely unique models.
The Cayman VRC has been a resounding success. As with the 911 series, the bodywork has been extensively redesigned. The front panel is equipped with specific air inlets, a 997 GT3 style upper grill, new fog lights and LED daytime running lights. The rear panel is fitted with the four vertically superposed exhaust pipes that are characteristic of the DELAVILLA brand. The large rear spoiler adds a powerful aesthetic to the overall architecture of this innovative model. Several "Additional Customization Packs" are also available.
Concerning the mechanics, the engine configurations previously only available for the R1 are now available for the VRC. The engine capacity is increased to 3.8l and power levels to 340 or 385 hp. A range of different exhaust pipes, controllers, intakes, filters and suspensions are available for you to choose from to give your car its own unique character.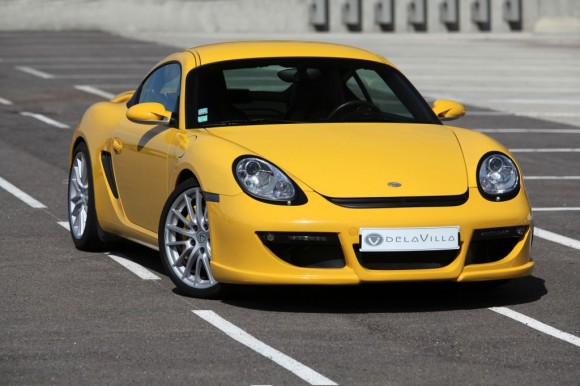 All Delavilla's can now be fitted with 19'' forged wheel trims produced by the brand. Their unique design represents five Delavilla logos side by side. Like the 911 VRS, the Cayman VRC can be equipped with scissor doors, an original system that is a favorite with the French tuner.
The final individual touch can be found in the list of Delavilla branded accessories: Made-to-measure luggage, mats, dial colors, stickers, aluminum pedals etc.
A network of Delavilla distributors is being set up in Europe, the United States, the United Arab Emirates and Asia to market the brand's vehicles and the whole range of Delavilla accessories (mechanical parts, bodywork and interior, luggage, sports clothing, watches etc.)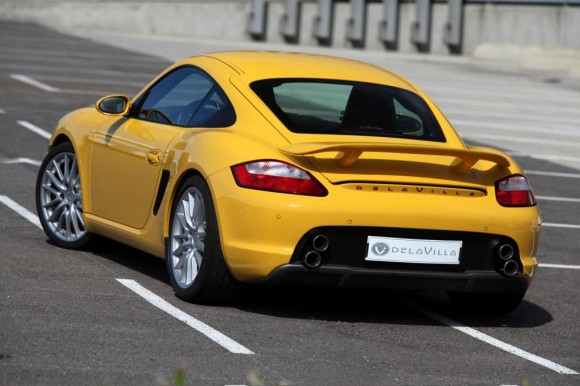 Genuine enthusiasts, Michel Bendinelli and Philippe Huguet, Delavilla's Directors, have invested in the development of a highly ambitious project: "to offer Porsche lovers unique models, with remodeled lines and exclusive accessories not available from the manufacturer… but which are always faithful to the spirit of the brand and its identity. Delavilla is the result of this philosophy and will continue to grow with it!"
Two new models are also planned for 2012, the CAYENNE 4X4 and the PANAMERA saloon.
Source: Delavilla