DelaVilla Cayman R1 Revealed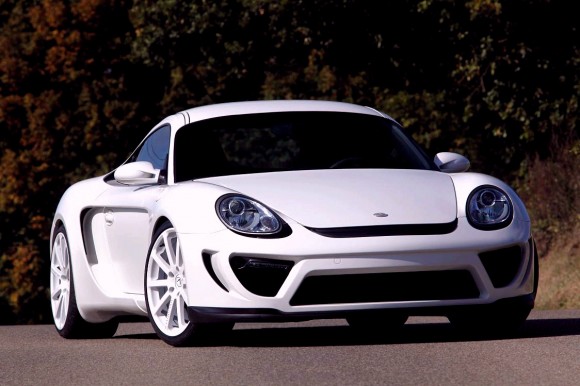 The latest model from the French Porsche tuner Delavilla: A Cayman with an entirely new silhouette and exceptional finishings. "The R1 stands out with its all new bodywork and improved technical performance", explains Michel Bendinelli, Chairman of DelaVilla SAS. "That is why we consider it as a Cayman… revealed!" Indeed, the R1 is an enhanced version of the original model and will seduce all lovers of exceptional vehicles.
The Cayman's bodywork has been completely overhauled. The use of cutting edge tools and techniques  has made it possible to create the different components under optimal conditions, with the highest quality of manufacturing and top-of-the-range aesthetics.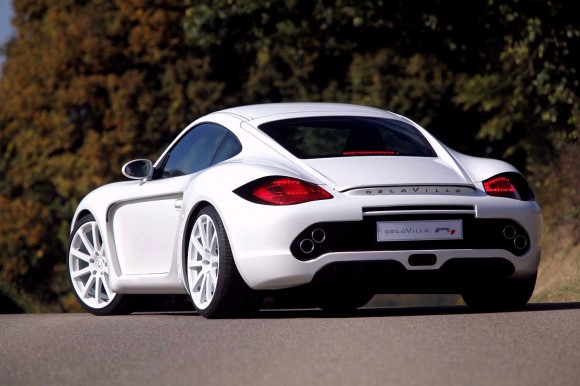 With additional width of 12 cm at the front and 18 cm at the rear, the R1 has a more aggressive and sporty silhouette, whilst preserving the family feel of the original model. At the front, the bumper has a new, dynamic profile with LED lights and special fog lights.
As for all DelaVilla models, the rear is equipped with the brand's emblematic four vertical exhaust pipe, above a wide air outlet, symbolic of the new look model. The side panels are reminiscent of the "PORSCHE Carrera GT" equipped with the large air inlets required to cool the internal mechanics of this type of vehicle.
The R1 offers the option of 3 power levels, above and beyond those offered by the manufacturer: the first configuration offers 340 h.p., the second 385 h.p. and the last up to 420 h.p. (solely for track racing). The R1 offers exceptional levels of performance, which live up to the remarkable potential of its chassis. "These power levels take the vehicle to a whole new level and exploit its full potential," explains Michel Bendinelli. In short, the R1 is a truly new approach to the Cayman and its capacities.
Source: DelaVilla