Classic Porsche Videos Now on Porsche Experience TV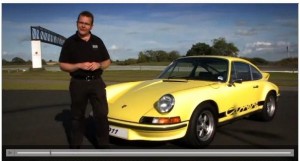 A concept developed by Porsche Cars GB – Porsche Experiece TV is now up and provides Porsche fans with high quality streaming videos showcasing vintage Porsche models.  Visitors to www.porsche.co.uk/experience can view videos of classic Porsche models. The latest video showcases the 1973 911 Carrera RS.
In addition, the site also includes present Porsche models and footage from the Boxster to the GT2 – A must see for Porsche Enthusiasts!
From the link, choose "Multimedia" then "Porsche Experience TV"
Photos courtesy www.porsche.co.uk/experience