Caught On Video: Thief Steals Porsche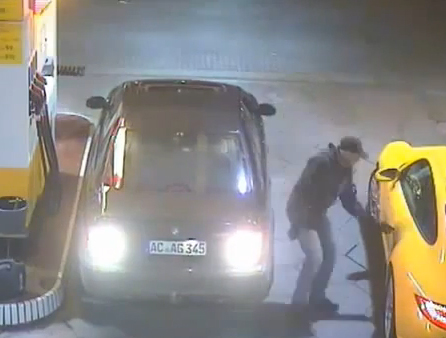 In the modern age of communications and technology, you would be silly to think that your every move was not captured on video somewhere or somehow. Obviously, this guy didn't get the memo. In this video, a would-be car thief, hops out of a BMW and jumps into a running Speed Yellow Porsche 911 at a gas station. The entire event was captured on the stations surveillance video including the tag number of the BMW. How dumb can you be?
The moral of the story is that you are on video somewhere at all times; and you should never leave your car unattended, with the keys in the ignition. Just sayin.
Source: Youtube