Bernhard & Dumas To Compete In Rally Championships With 911 GT3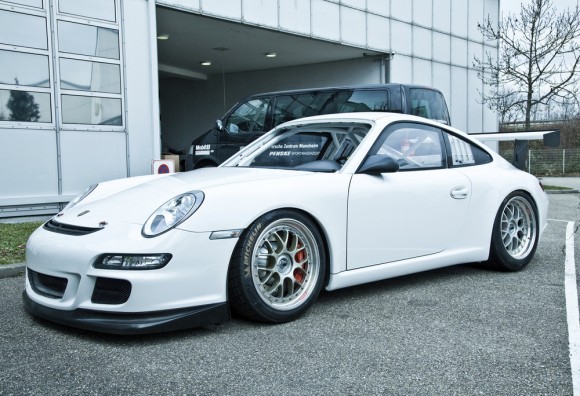 Stuttgart, Jan. 24, 2011 - Most of the international racing successes of Porsche works drivers Timo Bernhard (Germany) and Romain Dumas (France) were clinched together. Amongst others, the championship title in the American Le Mans Series in 2007 and 2008 as well as overall victory at the 2008 Sebring 12 Hour race, the Nürburgring 24 Hours from 2007 to 2009 and at the Le Mans 24 hour classic in 2010. But the winning duo also shares a mutual passion off the track: This season, as a personal initiative, both will compete in their respective national rally championships at the wheel of the newly built Porsche 911 GT3.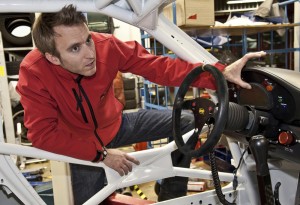 Motorsport Grand Slam winner Timo Bernhard will contest the German Rally Championship in 2011 with a Porsche 911 GT3 Cup at the technical stand of the 2009 model year. The car will be fielded by the newly founded "Rally Team 75" under the direction of Timo Bernhard's father, Rüdiger. Currently, the GT rally vehicle is being prepared in the PZ Mannheim Penske Sports Car Centre. Powering the 911 with the plate number "MA PE 75" is a ca. 400 hp, 3.6-litre, six-cylinder boxer engine with a titanium exhaust system.
For the last four years, Timo Bernhard and his co-driver Marco Glasen have competed together successfully in a Golf 3 Kitcar. At two national rallies the pair climbed to the top of the podium. "We're very pleased to now go rallying for Porsche," says the 2010 ADAC Race Driver of the Year. "Obviously, my circuit racing schedule has top priority. But thanks to sponsors and partners and the active backing from Porsche Centre Mannheim, which belongs to the group of companies of my former team boss Roger Penske, we can put such a fantastic private rally project on its feet."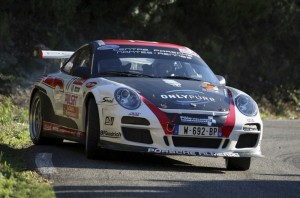 Romain Dumas, as the only driver to have won the 24 hour races in Le Mans and Spa in the same year, sets off into his fourth full rally season with a Porsche in France. For those three years he piloted a 911 GT3 RS type 996. In 2011, he and Guilhem Zazurca field their own 911 GT3 RS (type 997) to contest the GT Plus category. The 3.8-litre, six-cylinder boxer engine delivers 450 hp, with the power transferred to the rear wheels via a sequential six-speed gearbox. A range of racing components ensures further weight reductions in the lightweight sports car.
"Rallying is great fun. For me it's the perfect balance to my activities on the race track. With my time-tested car I've already notched up eleven class and six overall wins. With the new 911 GT3 RS we'll for sure be even more competitive," says Dumas.
Neither Porsche factory pilot, however, can imagine contesting a rally together. "Like most professional race drivers we're both not that good as co-drivers, we always want to have everything under our own control," admits Timo Bernhard. "If it ever happened, it would have to be at a historic rally where top times don't really count," adds Romain Dumas.
Source: Porsche, AG