Behind The Scenes Look At 918 Testing: VIDEO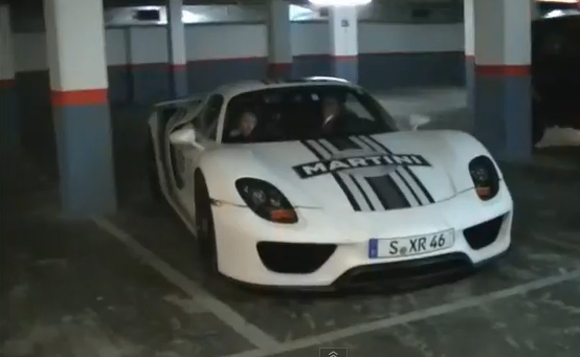 Three Porsche 918 Spyders dressed in vintage Martini livery were recently captured on video after their road testing at a hotel somewhere in Europe. In this video you get a rare look at what happens after the cars come back from testing and are put away for the evening. Watch as Porsche test drivers secure the 918′s for the evening with covers. We all know the cars are out there testing, and being in the right place at the right time often allows enthusiasts a glimpse. Imagine being at the hotel where the test cars remain for the night?
The sounds are fantastic as the 918′s roll into a parking garage and while on the road into the hotel garage. Turn up the speakers and enjoy this one! Thanks to Will Lillo~!
Source: Youtube