AT&T Launches Campaign Against Texting And Driving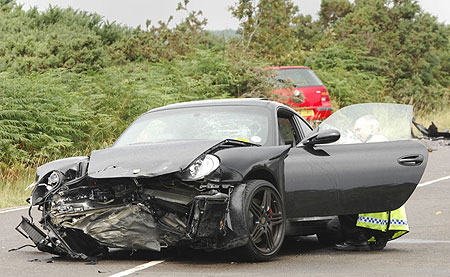 In a proactive move, AT&T is taking the lead on texting-and-driving prevention with an 11-minute documentary to raise awareness of its devastating consequences and intended to reach consumers before New Year's Eve.
"Where u at." Those three words made up the last text message Mariah West read before her car crashed into a bridge, ending her life. The documentary, called "The Last Text," features stories about people whose lives were adversely affected by texting behind the wheel, including the parents of Mariah West, who died after texting "Where u at?" to a friend.
AT&T is distributing the film to schools, safety organizations and government agencies and on its YouTube channel. The doc is part of AT&T's "It Can Wait" TV, print and online campaign.
[VIDEO]
Be Safe, Do Not Text and Drive
Editors Note: Image for Illustration Purposes Only
Image Courtesy Mirror.co.uk
Video: At&T via Youtube.com