APB: Stolen 964 RS America. Morgan Hill, California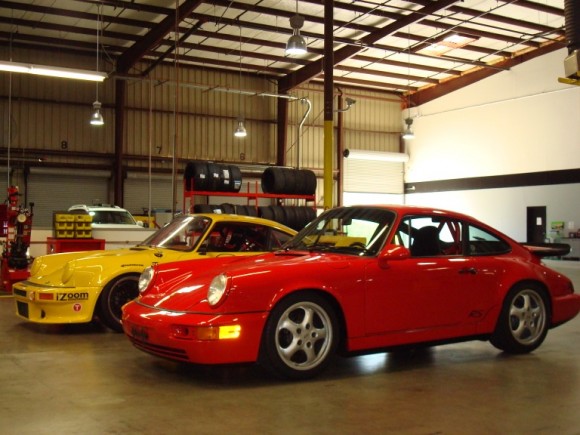 As of late yesterday Eric, of JWE Motorsports, reported through Rennlist that his Guards Red 1993 964 RS America had been stolen from his mechanic's shop in Morgan Hill, California (Just south of San Jose on the 101).
There were only 701 RSA examples produced for the US market, so this is certainly a rare bird. Additionally, Eric's car has a few unique cues that can help identify it as the car in question, so please keep your eyes peeled.  First, the car is a beautiful shade of rich, iconic, Guards Red.  Secondly, the interior has been updated for track duty with matching red Schroth 5 point harnesses and Custom leather Recaro Pole Position seats and a red painted DAS sport bolt-in roll bar.
It appears that the thieves have made some modifications of their own to the car, and should make it even easier to spot.  As we stated earlier, the car was locked away in Eric's mechanic's shop, and thought to be in safe keeping.  The thieves broke in to the shop, but could not get the sliding garage door to open and apparently reversed the car through the door.  This was likely to cause significant damage to the rear of the car, and should be easy to spot.
If you see the car in question, or any suspicious activities (such as rare parts for sale), please contact local authorities or Eric himself.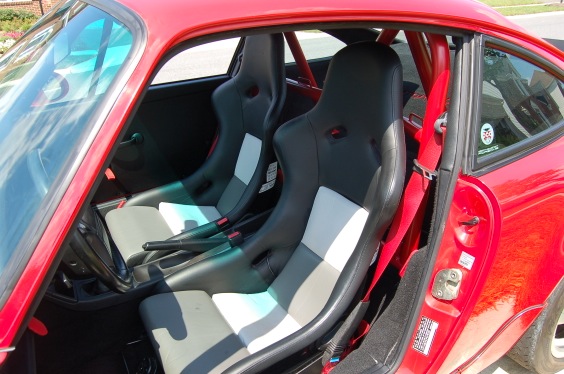 RSA models are distinguished by a factory rear seat delete, flat door panels with leather pulls instead of handles, manual steering rack, and bespoke rear fixed "whale tail" style spoiler.  Many RS Americas were sold with cruise control, power mirrors, A/C, radio, and sunroof deleted to save weight.  Though it was optional to add a sunroof back to the car, the stolen car in question was not optioned with one.
If you have the opportunity to note the VIN of a suspicious car, Eric has provided his car's VIN for comparison   WPOAB2961PS419328
Source: Rennlist