918 Spyder Production Version Factory Brochure Leaked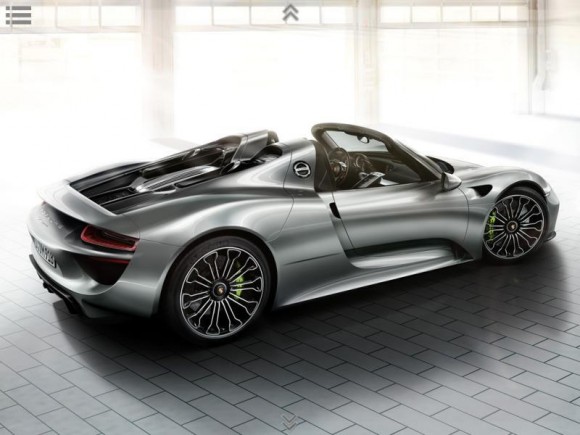 Could this be the production version of the 918 Spyder?
The Porsche 918 Spyder brochure has apparently made its way to the internet and photos have been posted that appear to be authentic. The photos include the vintage livery that was announced on July 31 (which includes Martini & Salzberg editions) and specifications that include color charts and performance figures. Porsche factory brochures are in the form of hard cover books that are typically 6″x8″, so the size of these "factory brochure" pages appears to be correct, however they look to have web headings and navigation bars. These image headings are in French, and gives some indication as to the origin of the leaked documents.
These photos clearly show a vented front fender and additional aerodynamic defusers on the rear of the vintage livery edition.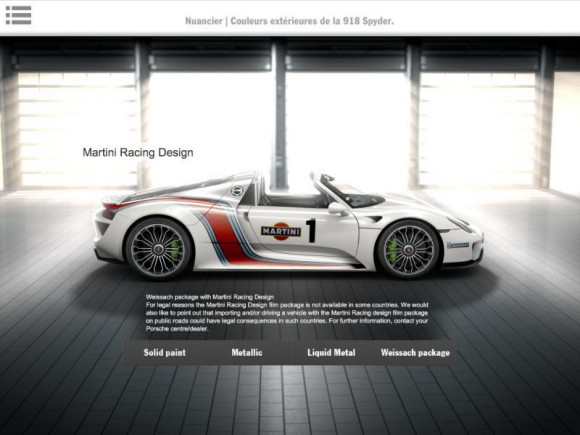 Back in August, a video surfaced that was claimed to be the production version and from these photos today, you can see that was indeed was a pre-production version.
The information states that the new 918 Spyder will be available in White, Red, Racing Yellow, Guards Red, Liquid Metal Silver, and Liquid Metal Chrome Blue. In addition, Rhodium Silver Metallic, Basault Black Metallic, Sapphire Blue Metallic, Meteor Grey Metallic, and GT Silver Metallic.
Other information provided includes photos of driveline and the hi-tech inerior which shows integrated dispays and buttons on the console.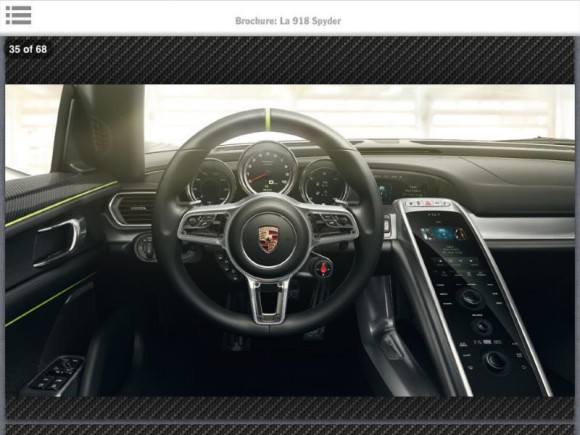 Wheel choices and other options are explained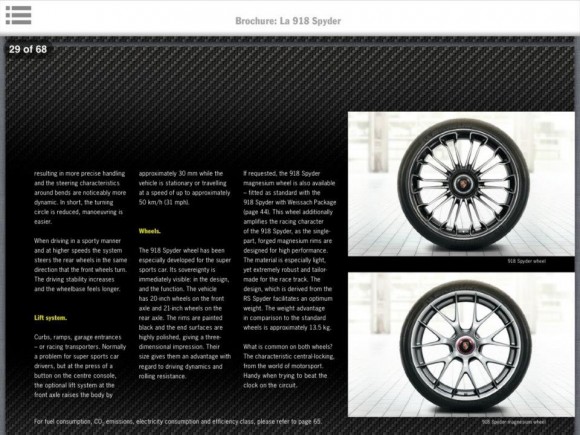 Here are the photos as found on the internet:
Source: Facebook / Unknown