9 Magazine 2012 Holiday Gift Guide For Porsche Enthusiasts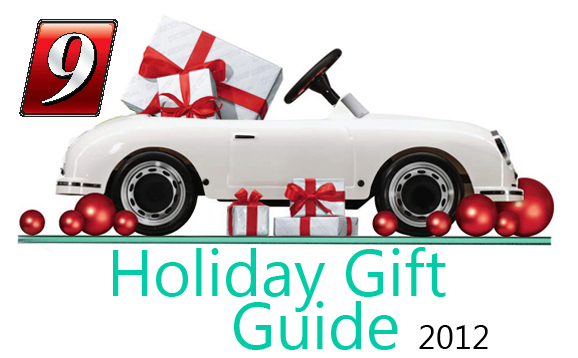 Welcome to our 2012 Holiday Gift guide!
We're well into the month of November, and that means the holidays are just around the corner. If you are looking for that perfect gift for the Porsche freak in the family, you've found the right place! We've put together our second annual Holiday gift guide which includes some great items for Porsche enthusiasts.
We love thinking about the best gifts to give friends, family, and co-workers for the holidays. Our editors got a head start on planning for 2012, so that you have plenty of time to find the right items to give this year!
1 Year Subscription to 9 Magazine: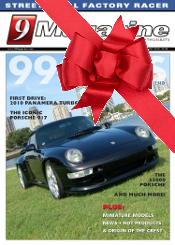 First item on our list is a no-brainer. It's a One-Year Subscription to 9 Magazine for only $13.95! Each issue is packed cover to cover with Porsche articles, Porsche news, Porsche products, and Porsche technical information. The Porsche enthusiast in your life will love it!
Use this link to subscribe today!   SUBSCRIBE
1/43 Scale Models: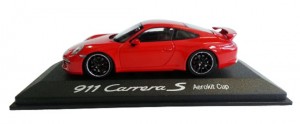 For the scale model collectors, Porsche has released the new 911 Carrera S "Aerokit Cup" in 1/43 scale. This is limited to 4,000 units and comes in Guards Red. Add this one to your favorite collector's collection and they will loveit! Article no. WAP 020 113 0D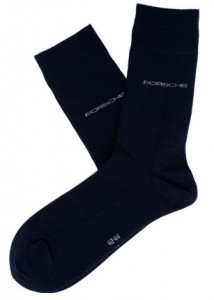 Porsche Mens Socks:
Huh? Porsche is making socks now? Well if you're like me, you have to have them too! They are timelessly elegant men's socks with vein friendly sensitive tops, that feature non constricting bands and hand-linked toe. Best of all, the Porsche logo on side! They are only $15 bucks, so go ahead and add them to one of the other gifts! (Trust me, he will love them!)  Article no. WAP 993 941 0C
Lacie PD Hard Disk Drive: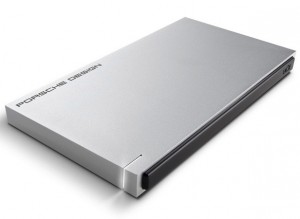 LaCie is rolling out a new version of its Porsche Design hard drive skewed towards Mac owners that offers the performance you'd associate with the automotive brand. The P'9223 Slim SSD is a third thinner than its ancestor but carries the option of a 120GB SSD that makes the most of the USB 3.0 port. The P'9223 will feel truly Porsche-like when hooked up to your mac. Makes a great gift for the Porsche geek!
            Retro Spirit Polo: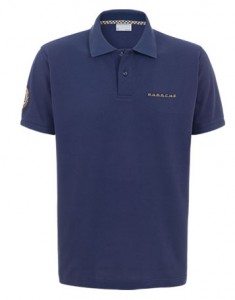 This is one of my favorite new polo shirts. Featured in Patriot Blue, it has Retro Spirit design appliqué on the sleeve and an embroidered Porsche logo on the chest reminiscent of an early Porsche emblem. Plus the neckband has a checked pattern. It's 100 % cotton and looks classy for any event. It's a little pricy at $120, but compare it to some of the other checked pattern designer shirts out there, and you'll see this is a very fair price. Article no. WAP 752 00S 0D
                          Ladies Shopping Bag: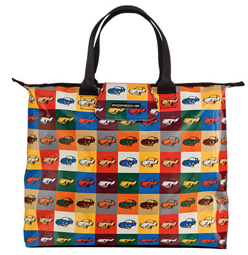 A great item for the ladies is this new shopping bag. It's robust, water-proof surface made of painted truck tarpaulin and has a large main compartment. Also has a zipped side compartment on the outside. It's big enough to carry all of her stuff and also doubles as a fancy diaper bag!  Article no. WAP 035 206 0D
                   Porsche Crest T: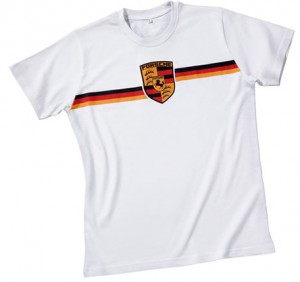 This is an easy one. The new Porsche Crest T-Shirt with retro 1970′s Crest design in the center is a must have for the Porsche fan. It's made from 100% Cotton and retails for only $38! Article no. WAP 777 00S 0D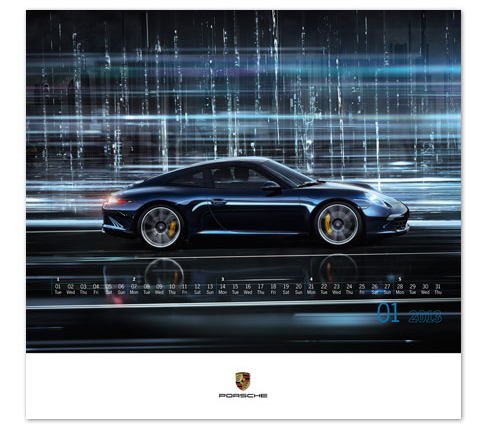 Porsche 2012 Calendar "Mega City":
Timeless and sporty Porsche models in futuristic megacities. The new Porsche calendar for 2013 gives you 12 reasons to start looking forward to the future now. Features great photos of all your favorite cars and is big enough to double as a poster! Plus it comes with an exclusive collector's coin.
Article no. WAP 092 001 0D
   PORSCHE – a book by Peter Morgan: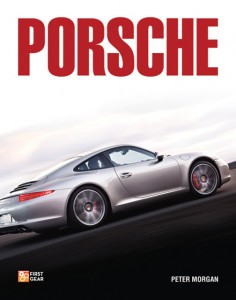 This new book from famed Porsche author Peter Morgan was recently released from Motorbooks. This book features many photos by John Colley and follows Porsche from the beginning. The book captures the Porsche story through entries on the most iconic Porsches ever built, from the first 356 to the latest 911, to the mid-engine Boxster and Cayman, and all the front engine cars including the 928, 944, 958 and Cayenne. This is a great book and priced right for the Porsche enthusiast in your life!
Rennline Track Mats: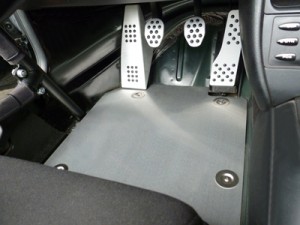 Rennline's Track Mats give your interior the purposeful look of a racing Porsche and are the perfect solution for protecting your interior from the wear and tear of track driving. The only aluminum floor mat of its kind on the market, Rennline's Track Mats are inspired by the floor design of factory Cup Cars to provide drivers a smooth flooring surface that enables the quick footwork demanded of track driving.
Specifically designed for the 964/993/986/996/987/997 cars with the factory carpet and floor padding removed. These new Full Race Track Mats are a replica of the factory Cup Cars floor panels with the exception that Rennline's cover the entire floor area and are produced from aluminum, not wood. We include factory style mounting brackets and nut certs as found on the factory Cup Cars. All stainless steel hardware and mounting instructions included.
The Artwork of Steve Petrosky: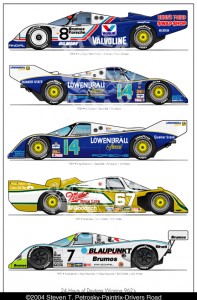 Maybe you've seen his work at a recent motorsports event? Well, if you haven't, you have to see these! If you like technical art featuring our beloved Porsches, then you have to go to Petrosky's website at www.driversroad.com. We are a huge fan of his work! Most of the limited edition prints are under $50 bucks each and frame up nicely. He's done lots of Porsche's (and other makes too!) and makes a great gift!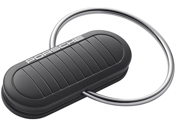 And of Course, the obligatory Key Ring:
But this is no ordinary key ring. With a neat sliding mechanism and rotating ring and laser engraved Porsche logo on the side, this key ring is sweet.  It's two-tone: Black/Silver and fits all of the Porsche keys. You have to have a key ring, so why not this super classy one? Article no. WAP 050 007 0D
No matter what your budget, we have something on this list for every Porsche enthusiast. From all of us here at 9 Magazine, we'd like to thank you for your support and wish you a wonderful holiday season!
Photos: Porsche Design, Motorbooks, LaCie, Steve Petrosky, 9 Magazine, Rennline, Porsche