604 HP Widebody 993 MC600 By Mcchip-dkr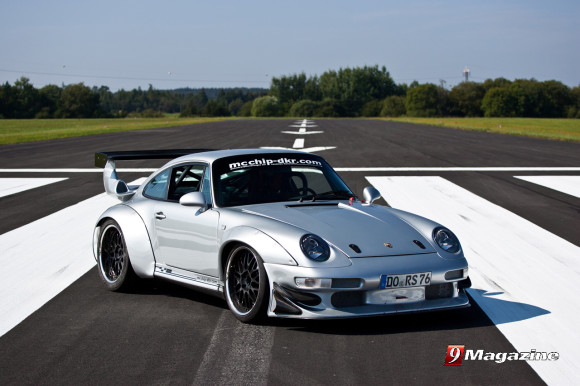 Porsche 993 GT2 Turbo 3.6 Widebody MC600
German tuner Mcchip-dkr from the North Rhine-Westphalian Mechernich decided to rebuild Zuffenhausen's legendary classical 911 equipped with boxer engine and air cooling system.
They started with a 993 and created a Porsche 993 GT2 in the truest sense of the word for one of their closest customers. Mcchip-dkr specializes in performance upgrade software for both modern cars and "old vehicles."
Before assembly of the engine, the vehicle was completely gutted and brought the newest state of technology. The Porsche 993 GT2 Turbo 3.6 Widebody MC600, as it is now called, now proudly features one 3.6-liter bi-turbo engine with a new engine block and rebuilt K26 turbochargers, designed by one of their partner companies – PÜTZ Motorsport. The limited-slip differential comes from DREXLER in Salzweg.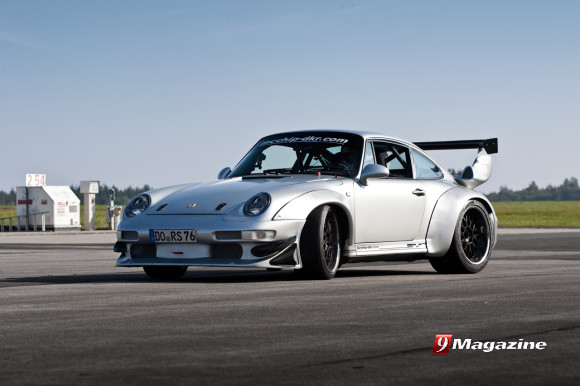 604 Hp is the start line for this professional software and maximum torque reaches up to 847 Nm. The exhaust system including sport catalysts is produced by CARGRAPHIC, which is contributed by Landau. From the same place also come RS rims with the following dimensions 10×18 inches on the front and, correspondingly, 13×18 inches on the rear axle. Likewise, there is also a KW racing suspension Competition Variant 3 installed.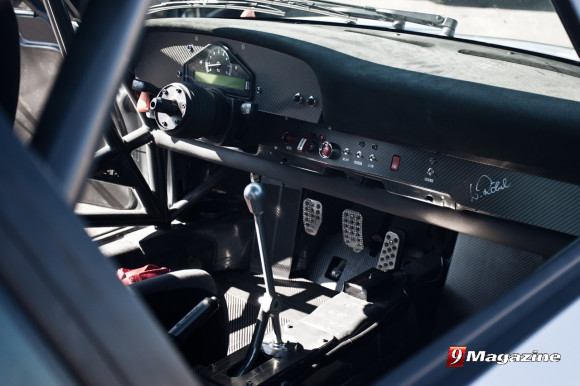 In the interior of the Porsche besides the safety cage, there are also pole position bucket seats by Recaro. Door  and other interior panels are made of carbon. The STACK display is equipped with data recording and video system. And finally, the shift-throw reduction to the shifter and – just in case – fire extinguisher.
It is unnecessary to point out that for the reconstruction of this classic, only the latest technology and high-performance components were used by Mcchip-dkr. The project took over 800 hours of work and the construction cost was € 200,000.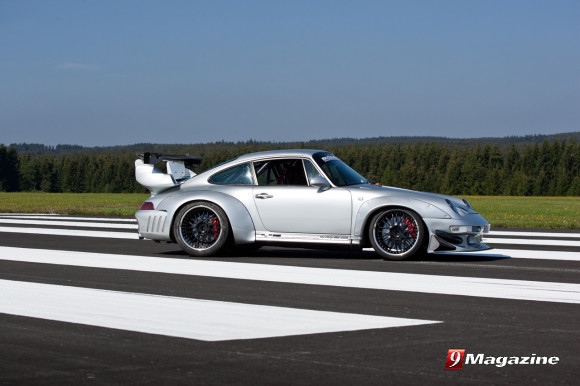 For more photos of the Porsche 993 GT2 Turbo 3.6 Widebody MC600, please visit our FACEBOOK page at www.facebook.com/9magazine
Photos:  KUBATECH UG & Co. KG