City of Atlanta & Porsche Come to Compromise on Street Name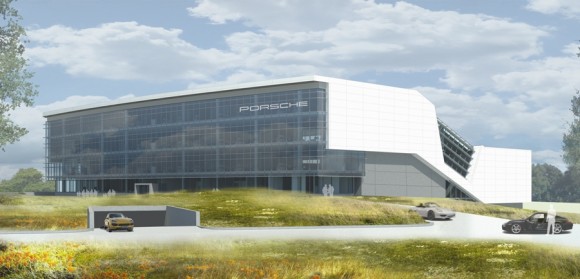 Porsche announced construction of its new $100 million, state-of-the-art North American headquarters near Hartsfield-Jackson Atlanta International Airport back in November of 2011.  9Magazine, Editor Brad Brownell visited the site and reported that as of May 30, 2012,  there was no progress in construction.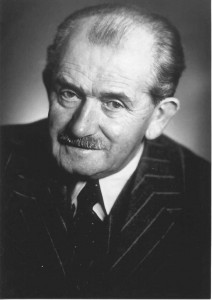 But recently, some interesting news about the project came to light in a report by Creative Loafing Atlanta. The street where the auto company plans to build the complex is currently named Henry Ford II Avenue, from the days when a Ford factory was on these grounds.
Understandably, Porsche would prefer not to have their $100 million, state-of-the-art North American headquarters on a road named after the namesake of another major car company. So Porsche asked the city of Atlanta to rename the road to Ferdinand Porsche Avenue. The proposal was scheduled for a public hearing on Oct. 9.  A copy of the legal paperwork was published by Creative Loafing Atlanta. And according to the part of the city code, Atlanta streets can only be named after people, not corporations. So Porsche requested that Ferdinand Porsche's name was put on street name application.
As we all know, Ferdinand Porsche, like many German business leaders during World War II, was involved with the Nazis. This has presented a problem for Porsche and the people of Atlanta who apparently are touchy when it comes to these types of things (the city of Atlanta helped birth the civil rights movement).
The obivious fix would have been to ask the name be changed to Ferdinand Alexander Porsche, the Grandson of Dr. Ferdinand Porsche, and the designer of the iconic Porsche 911, who had no Natzi ties.
According to Creative Loafing, the mayor's spokeswoman said that after some negotiations, Porsche has agreed with the city to rename "Henry Ford II Avenue" to simply "Porsche Avenue."
Next week, new legislation should be introduced (or the old legislation will be amended) to make the change. To do so, the city will most likely have to waive a portion of the city's code that prohibits naming streets after corporations.
[VIA Creative Loafing Atlanta]