1986 944 Rothmans Cup Racer: An Easy Way To Have Fun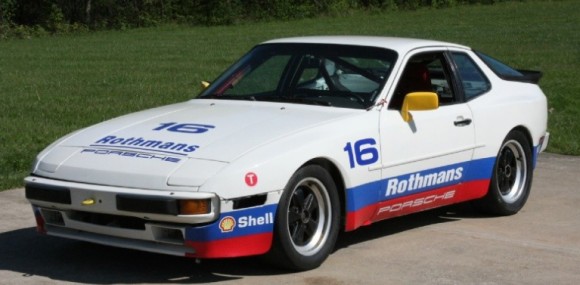 If you are interested in getting into racing, often purchasing a ready-made racer is the most cost effective point of entry.  Usually, the cost of buying a car, preparing it for lengthy stays at the track, and making it somewhat competitive will be a losing venture in the long run.  Often times, buying a car with some history can also add to the mystique of your racer.  Occasionally, this mystique comes with a price tag, but sometimes you can luck out and find a car with history and a relatively low price tag.
Single-make series have been a part of racing for a very long time, and in 1986, Porsche decided they wanted in on the action.  Starting small, Porsche partially supported the 944 Rothmans Cup series in Canada.  Attracting Canadian stalwart racers like Scott Goodyear, Paul Tracy, and Ron Fellows, the series was an instant hit, and 31 cars were prepared for the series altogether.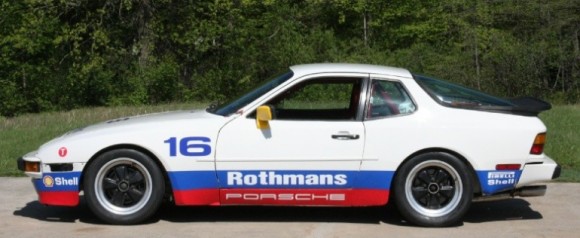 Each of the 31 cars were specially ordered standard 1986 models using the staid and reliable 2.5 liter naturally aspirated 150 horsepower North American specification engine and 5 speed manual transmission.  From there, each car was ordered with M474 upgraded Koni suspension, M220 limited slip differential, sunroof delete, power accessory delete, A/C delete, and manual steering racks.  All cars were dyno tested to ensure engines were all within 2% HP and then sealed to ensure they were not tampered with or modified.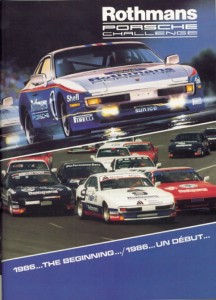 The series was overseen and created by David Deacon, then marketing manager of the Porsche branch of Volkswagen's distribution network in Canada.  He specified that each of the cars be ordered in a single batch from Porsche as special option cars, and were not to be purchased as such by the general public.  In order to drive in the series in 1986, a driver would be required to solicit a Canadian market dealership to work with, and both would need to sign contracts stating the car be used expressly for the purpose of the series, in order to receive a car to race.
This particular car is currently on offer for $24,990 by the Motor Car Group in Solon, Ohio.  MCG has this to say about the car: "This car is an active race car, with NASA logbooks.  If you're looking at getting a REAL Porsche race car, this car is a total bargain, and it will do nothing but increase in value."
Judging by the condition of the car, and recent sales request prices on the open market, (Bring A Trailer recently listed this car for $39K, and Bodymotion claims to have sold one at just under $20K) I would say that this car is an absolute bargain.  25 grand for a genuine Porsche racing car, quasi-prepared by the factory is never something you should fail to give a second glance.
More photos and information HERE -
Photos: Motor Car Group