1953-1971: The First Great Victories By Thierry Nou
In this collection of beautiful paintings, artist Thierry Nou shows a full focus on his passion of motorsport.  With a Diploma from the "école nationale des arts appliqués et graphiques" (the French national school of art and design) he is now a father of two and Art Director for an important design and advertising company.
His passion for sports cars is everpresent. In his paint shop, he has put his heart and soul building up this collection of paintings that is presented before you.  The collection was not created for the love of anything but Thierry's love of Porsches and motor racing history.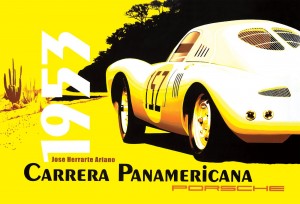 1953 Carrera Panamericana
1953 provided Porsche with their first great victory in a world sports car championship, the Carrera Panamericana.  Jose Herrarte Ariano, driving a 550 spyder, won his category after one of the most dangerous races in history.  The victory was credited to the great reliability of the Porsche, driving through heat and dust with aplomb.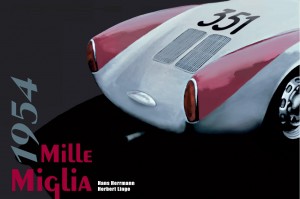 1954 Mille Miglia
In May 1954, the Porsche's domination is made even more obvious, with both the 356 and 550 earning category victories.  Hans Herrmann and Herbert Linge, have both gone down in the history books as heroes in the tale of the history of Porsche.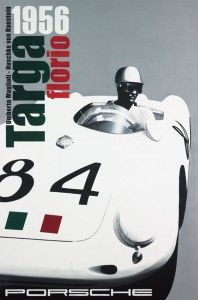 1956 Targa Florio
In 1956, the Targa Florio was a registered event in the world sports car championship.  Behind the wheel of a Porsche spyder, Umberto Maglioli and Huschke Von Hanstein emerge victorious over the enraged Ferrari team, sparking an immense rivalry.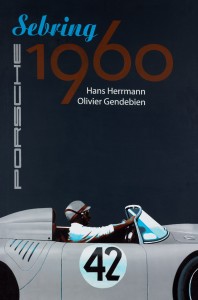 1960 Sebring
We now know Porsche as the most successful manufacturer in Sebring 12 hour history.  This was the victory that started the whole cycle with Hans Herrmann practically running the show.  Hermann drove both factory Porsche 718 RS cars over the course of the race, at one point driving over 700KM without a break.  It is a great man who can finish the great race in both first and third positions.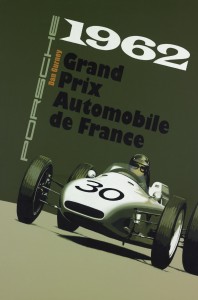 1962 French Grand Prix
The scene is set for a Porsche Grand Prix victory.  Riems, the French Grand Prix, 1962.  American Dan Gurney, Porsche hired hand, takes the win in a nail biting run to the flag.  While Porsche has had wins since in Grand Prix competition as an engine supplier, this was the first and only win as a constructor for the brand.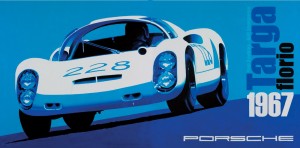 1967 Targa Florio
The 1967 Targa Florio was another great victory for our favorite make.  The first three finishing positions were taken by a trio of 910/08s.  It was an absolute lockout of the podium, the first of many to come.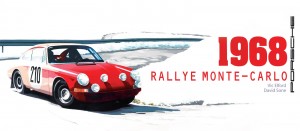 1968 Monte Carlo
Vic Elford is and was a phenomenal driver.  Buoyed by David Stone's direction, Elford piloted his 911T to the overall victory. 1968 had barely begun, but Elford's victory gave Porsche promise for its remainder.  This win gave the 911 its first major international title victory, a tradition which extends through to today.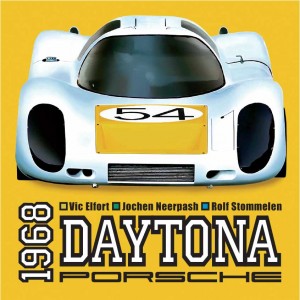 1968 Daytona
Only one week after his historic Monte Carlo victory, Vic Elford arrived in Florida to trounce his competition again, this time on tarmac.  The 24 hours of Daytona is a very grueling event, but paired with the excellent team of Hans Herrmann, Jo Siffert, Jochen Neerspach, and Rolf Stommelen, Elford conquered the race.
Mirroring the previous year's victory at the Targa Florio, Porsche drove three white 907 longtails right through the competition to take a 1-2-3.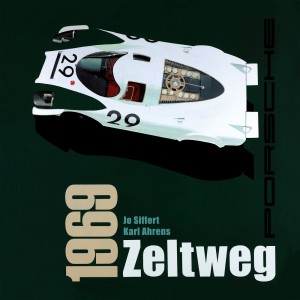 1969 Le Mans
While not exactly a victory, in itself, Le Mans in 1969 offered Porsche a glimpse at what it coveted so.  A victory at Le Mans was just out of reach when Hans Herrmann finished only 400 feet behind Jacky Ickx' Ferrari.  The Le Mans debut for the extraordinary 917 was not, perhaps, as good as it could have been.  Porsche left the track with a sour taste in their mouth, and a desire to conquer Le Sarthe the following year.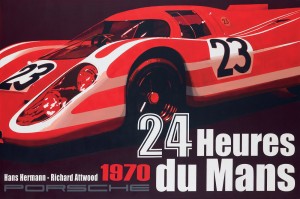 1970 Le Mans
Where 1969 had been an utter failure, 1970 delivered on the broken promise.  A victory at Le Mans for the venerable 917 was exactly what the company needed to lift spirits.  Another Marken Weltmeister for Porsche was the end result of 1970.  Le Sarthe had been conquered.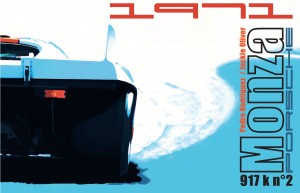 1971 Monza
In 1971, Porsche scored a third world championship for makes in as many years.  Porsche was on a roll, but with the retirement of its 917 endurance racer, they would not win in 1972, preferring to focus on production based racers.  Pedro Rodriguez and Jackie Oliver paired to run a phenomenal race at Monza, contributing full points to Porsches total for the season.
Each of these pieces are currently on exhibition until the 21th April 2012 at:
The Porsche Center in Monaco
Source:  http://southsiders-mc.blogspot.com/2012/03/1953-1971-frist-great-victories-by.html