1020-HP Porsche GT2 RS Tuned by Wimmer RS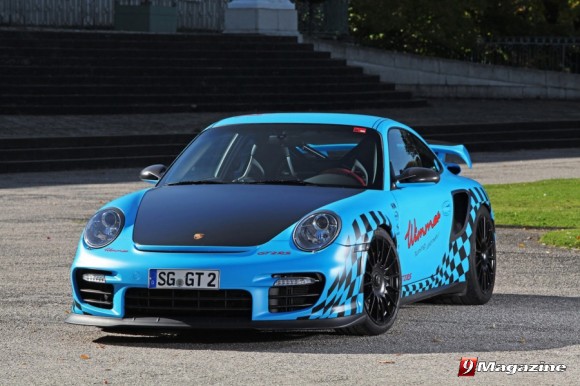 German tuner takes output on the 911 GT2 RS up to 1020HP and 817 Ft. Lbs. of torque
Who is Wimmer RS? Another German Porsche tuner who is trying to make their mark on the industry. Also known as Wimmer Rennsporttechnik Solingen GmbH, they have recently introduced a special tuning package for the exclusive Porsche 997 GT2 RS.
Wimmer's extensive engine tune brings a new pair of optimized turbochargers together with an ECU re-flash, sports camshafts and crankshaft, timing chains, machined cylinder heads, pistons and connecting rods, a fuel pump unit, two manifolds with bypass and twin 200-cell sport catalysts.
After these upgrades, the 911 GT2 RS six-cylinder boxer engine delivers an output that exceeds 1,006hp (+1,020PS) at 7,340 rpm and peak torque of 1,108 Nm (817 lb-ft) at 5,680 rpm. Some serious power here.
While the Wimmer RS model completes the 0-100km/h (62mph) sprint in the same time as the stock model does at 3.4 seconds, the 200km/h (124mph) mark comes quicker at 8.7 seconds (vs. 9.8 seconds) as does the 300km/h (186mph) at 15.5 seconds (vs. 28.9 seconds).
Changes to the chassis include a 3-way adjustable KW Competition suspension, and a set of 19-inch wheels.
The Wimmer GT2 RS is finished with a special wrap in beautiful Mexico Blue that includes new graphics that are a take on the OE graphics. With this type of power, and exclusivity,  Wimmer RS is sure to get plently of publicity within the industry.
Source: Wimmer RS